Haute & Naughty Lash Mascara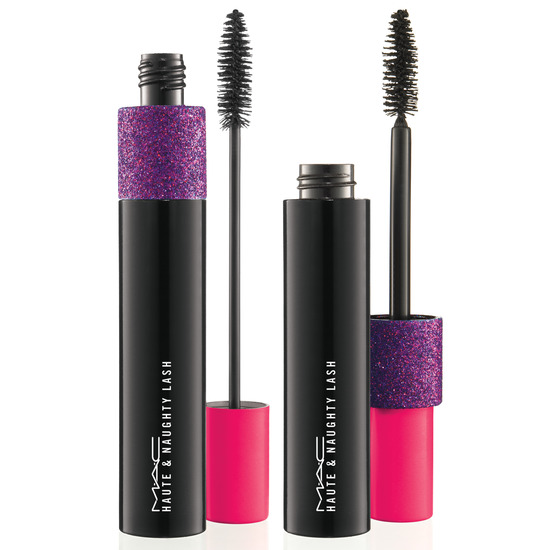 Rollover image to zoom
Reviews

holy grail mascara
This mascara is my hg mascara! I recommend this product to anyone looking for a mascara that gives you voluminous lashes because that is what I use it for. Although it has two brushes, one for length and one of volume, I really only use the brush for volume unless I need the lengthening brush for removing clumps. Because this mascara is a bit more expensive than the other MAC mascaras, I would recommend finding a different one that will cater to your specific needs in a mascara. For example if you are looking for a volumizing mascara you should look for a cheaper one that will give you that effect & vice versa. But if you want a mascara with both features then I highly recommend this one!

The One!
I was looking for THE MASCARA for so long,till I came across this one! I needed a glam sorta mascara that'd make my lashes full and curved..I just tried it once at the M.A.C outlet and I just knew that this was "the one" for me. plus it doesn't clump,something I really needed because every other mascara I tried clumped up! I'd recommend this any time!

really disapointed
im living in Mexico right now, and i am a total MAC junkie! my aunt was heading to LA so i decied to tell her to get me some goodies, i asked for the Haute and naughty mascara because all of the great reviews i saw of it, comparisons, testimonials etc. so i decided i had to have it!!! used it for the first time, got great long lashes but got them really cumply too!! i didnt know if i was using it correctly so i tried using it differently but still clumped really bad!! the formula started to get a bit thinner when it dried up a bit i guess and i started using it again, but only using the small wand. once i got used to it, the wand suddenly cumpled itself!! had nooooo idea what happened, so disapointed since i loooove mac soo much!!! :'(

MY FAVORITE MASCARA EVER!!!
I was doing my makeup last summer for my 21st birthday in MAC. I wanted dramatic lashes but without the falsies & the makeup artist selected MAC HAUTE & NAUGHTY LASH MASCARA for my eyes! When it was time for purchase I realized I didn't select my free mascara & ask my makeup artist about it. She told me not to worry and to look into my bag. There it was MAC HAUTE & NAUGHTY LASH MASCARA just for me & free!
I've been addicted to this mascara since.
---