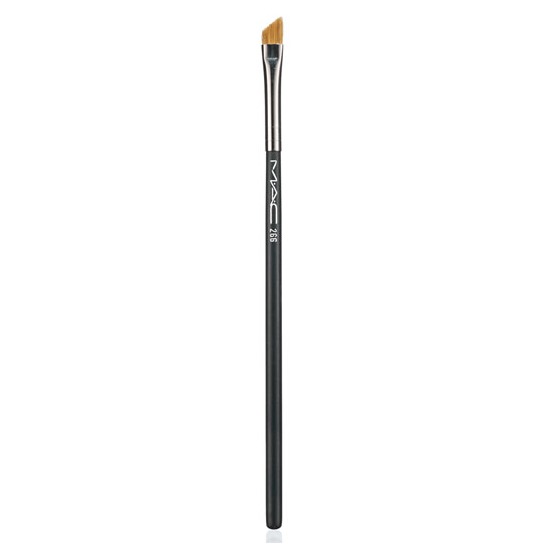 Rollover image to zoom
Reviews

It was good
After 217 this was my second MAC brush. This is my go to eyeliner brush and I love it for this job. However, there are many, many much cheaper brushes that actually last longer. I've got it for about two years, and the head is constantly falling off and some parts of the hndle ar also falling off. I really like it, but considering pricies at MAC that are rising nonstop I don't think I will buy another 266.

I use this brush literally everyday. Its my go to brush for my winged liner! Its the best angled brush I have ever used. Its easy to achieve a beautiful winged liner with this brush and its easy to clean. I clean mine everyday for the last two years and its still in perfect condition. Its also great for getting a nice clean eyebrow line!

Gets the job done!
I love using this brush for my gel liners, or cream liners! I also use it with powder to set my liner. It is stiff enough to give you a nice line, but also soft enough so it doesnt feel rough on your lids. I also use to this on my lower lashline and it works well too. Cant go wrong with MAC brushes. Although the brushes are a bit on the pricey side.

Great brush to have, however, lots of cheaper alternatives
This is a nice angled eye brush. You can shape your brows with a brow toned eyeshadow, apply gel liner (albeit it will be a thicker line), and even apply your lipstick! At $19.50, however, there are far too many good and cheaper duplicates to warrant the price of the brush. I recommend trying EcoTools, Boots No. 7, or Sonia Kashuk brands from Target for possible dupes.
---