224 Tapered Blending Brush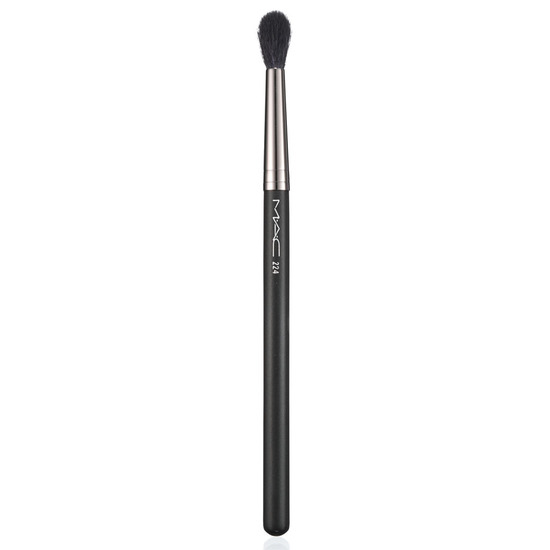 Rollover image to zoom
Reviews

I use this brush for multiple things because I'm all about versatility in my products and brushes. This brush places and blends concealer underneath my eye beautifully. If you use this brush in a stippling motion with concealer on a skin discrepancy (blemish, scarring, dry patches, etc.) it covers and smooths the texture beautifully. Take some powder with the same brush and softly go over the concealed area for a finished effect. Oh, and it's an amazing shadow blender of course <3

try it if you havent!
this brush is def one of my fave brushes. i bought it awhile ago and it's still doing wonders for me. one of my essential brushes at work when i have some blending to do. what i love about this brush is it blends very softly. if you want to just get rid of a few harsh lines, i love using this brush for that. when you have a bigger blending brush thats a bit firmer, i feel like those brushes blend the colors together to much. this brush doesnt do that! everyone go purchase one!

This is my go to blending brush because it blends like a dream! Although to some the brush may be on the pricey side but you are defiantly paying what you get for, this brush is amazing in every way. I have yet to see any shedding and it still looks the same as the day I bought it even after many washes.

My favorite brush
I don't have to say much here my favorite brush EVER. Does exactly what its suppose to and a brush I find a way to use in every eye look. I you ask me if I got my moneys worth from this brush. Then I probably would have to say the brush was free if I divided how much have used it by the cost. Did I mention I LOVE THIS BRUSH.

A MUST HAVE!
Anyone that applies eyeshadow on their eyes NEEDS this brush. It's the ultimate blending brush. Cannot live without. Id I had to chose ONE brush from MAC, it would be this one.
---