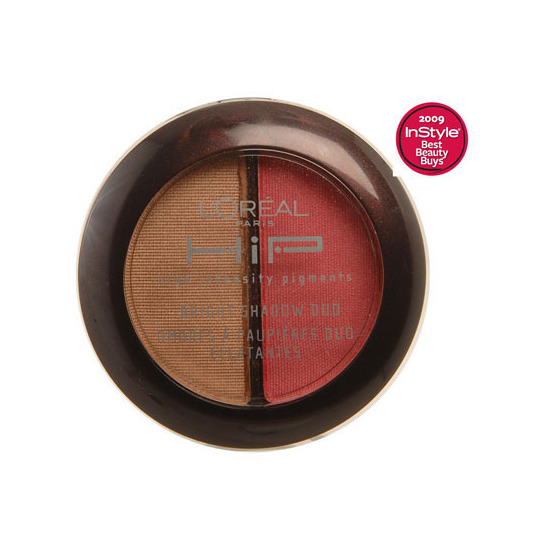 Rollover image to zoom
Reviews

Wish they weren't duos
Really awesome pigment but some of the color combos just look awful together. I would like to be able to get individual pigments because so many of them are gorgeous while others I would never wear. Be careful with the shimmers because they tend to get a lot of fall out.

I love this product! I purchased the reckless colour duo and it is amazing. I've used the purpley brown for my brows and I used the pinky colour for a lip shade with gloss. It's really pigmented and lasts all day, it went on really well, nice and smooth. I little of this goes a long way! And the variety of colours is great. I'll definitely be purchasing more of these in the future (:

This is a pretty good product as far as pigmentation goes. However, you really have to rub in your brush to get the product. I use the brown shade for my brows. I also have the duo in Brazen, which has the similar brown color I use for my brows. I've also used this color for crease work and I find that it is difficult to blend. Based on the good reviews elsewhere maybe mine are just old or something? I would repurchase in a different shade.

nice!
These eye shadow duos are affordable and easy to store. They have great color payoff and are easy to blend. They are great alone or with a primer or base worn under them. I have Flamboyant (mid-tone bright purple and darker gold) and Platinum (silver and black). The gold is my favorite gold shadow ever. The black color isn't the darkest black so it should be used with a base. It would also look nice blended by itself or with other darker colors. I would repurchase!

I love this product! It's very pigmented, and application is super easy. It is also very easy to blend with different eyeshadows. This is my go-to shadow when I am getting ready for a night out on the town, and really want to up the eye factor. I have purchased many different shades and have been pleased with them all.

Mary Anne M.
Jul 05, 2012
Halfway to Impressive
I obtained this and another Bright Eyeshadow Duo in Brazen at the same time and was intrigued to have compared the two. The textures not just between duos but among all four colors I was able to swatch were very different! I found that Flamboyant applied a little more easily than Brazen, and the color pay-off was far superior to that of Brazen. However, I noticed that the purple color, like both the colors in Brazen, was a little stiff compared to its complement gold color, and took some work to get onto an applicator. It took even more effort to actually apply it, since it is very poor at building up in intensity or spreading in evenness. The pigment concentration seems very patchy. It did help to apply this wet.
On the other hand, the gold color was actually rather splendid and is the only reason I am keeping this for now. It is a rather rare bright gold (at least for drugstore brand), and it comes off the pan with ease. It also applies evenly and is buildable. It is what I imagined HiP eyeshadows would be like, but unfortunately it is the only one that has pleased, whereas all the other colors I have tried so far were nothing short of disappointment. Sister brand Maybelline's eyeshadows (especially their Eye Studio Color Plush quads) are more intense than these.

Mary Anne M.
Jul 05, 2012
Flops On "High-Intensity" Promise
I used to eye the HiP eyeshadows when I was in high school, and now that I happen to get a hold of a couple of these Bright Eyeshadow Duos, I'm not sure why I wanted them so badly years ago. The colors look bright and promising in the pans, but applying them takes a lot of work. I find that the pans are so stiff that I had to use my nails to scratch the surfaces of each color to powder it up a little, and only then was it somewhat effective at building any intensity. Blending is terrible, since seems to apply unevenly even when patted thoroughly over a primer. This works out much better with wet applicators or brushes, but skip it if you prefer dry or on-the-go applications. I will be doing the latter.

I ABSOLUTELY LOVE the brown pigment in this package. I can use this color for my eyes,brows and contouring. I have looked high and low and have not found a dupe for this color yet. The pink color is not all the shabby either. Great on my complexion. Good product for a store brand.
---