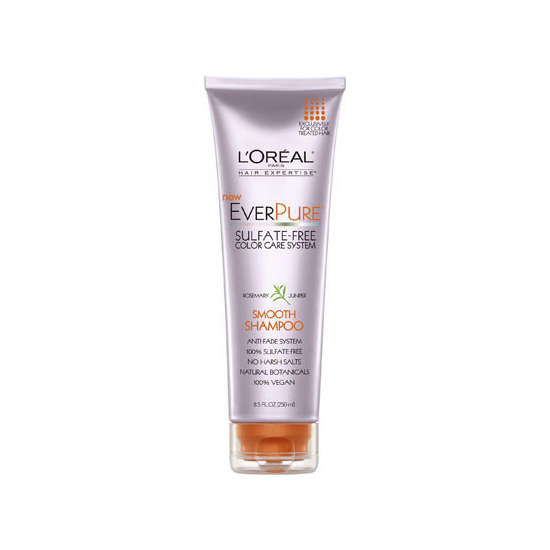 Rollover image to zoom
Reviews

Great... at first
I decided to try this because I've used sulfate free shampoos before and really liked it (S factor by tigi). At first, my hair felt amazing. I didn't even need conditioner because this shampoo was so moisturizing. But the longer I used it, the more weighed down my hair felt. I have medium thick wavy hair, so I have a lot of natural volume. This made my hair so flat! I won't repurchase this.

I purchased this shampoo to help preserve the life of my hair color - as sulfate free formulas will not cause color to fade as quickly. I also felt it would be gentle on my somewhat damaged hair. I found it odd that a sulfate free shampoo would produce so much lather, as most produce little, if any. The result, however, was hair that felt like wet straw! It was so dried out that even combing conditioner through was difficult. Not recommended!
http://freebeautysecrets.blogspot.com/

Great remedy for your hair!
I first heard about this shampoo through itsjudytime on YouTube. She talked about how most drugstore shampoos and conditioners have a product called "sulfate" in them. Sulfate tends to dry out your hair which can cause your hair to shed a lot faster. She recommended this line of shampoo because the products don't have sulfate which is a lot better for your hair.
I gave this a try, along with their conditioner that goes along with this. First impression, the smell is WONDERFUL! I love the blend of rosemary and juniper in my hair. It's not as sweet as most other drugstore shampoos are. It's a very fresh, organic smell. I definitely recommend this product along with the corresponding conditioner!
---