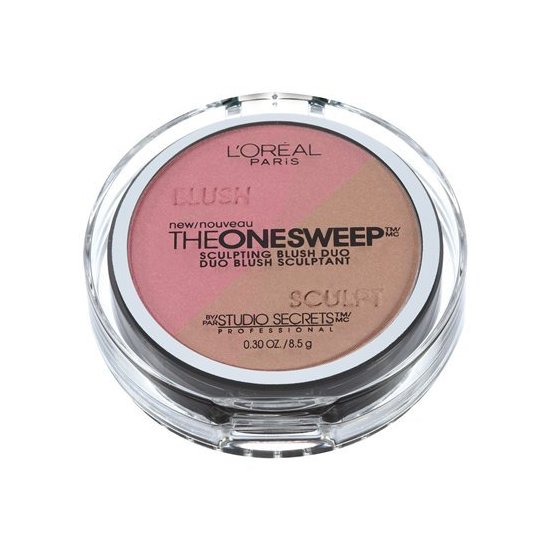 Rollover image to zoom
Reviews

doublethenhm M.
Oct 01, 2011
Double the pleasure, half of the time ;)
Hey girls! This product here is amazing for on the go, quick easy a swipe and your ready to go! Ok well on the real side now, it is good an quick and two in one, you can never go wrong with that. For me though it doesn't apply well with just one swipe so more applications will be needed, )depends for how much you want it to show up) Still I love it though! (on others with fair skin one swipe goes a long way, tried it on my cousin :) The thing I love the most is the applicator brush. The shape is great especially for begginers who don't know where to exactly contour and spot blush. I love the colors too!

Nice concept but lacks pigmentation.
This product exceeded my expectations, but after The One Sweep eye shadows they weren't very high. The color is pretty and the contour is flattering. Both, however, are VERY sheer and not very pigmented. Even this bright shade is pretty subtle on me. I don't see if working very well for anyone with a medium to dark skin tone. However, it meets my needs and I do find myself using it and liking it. Not the best thing out there, but not too bad.
---