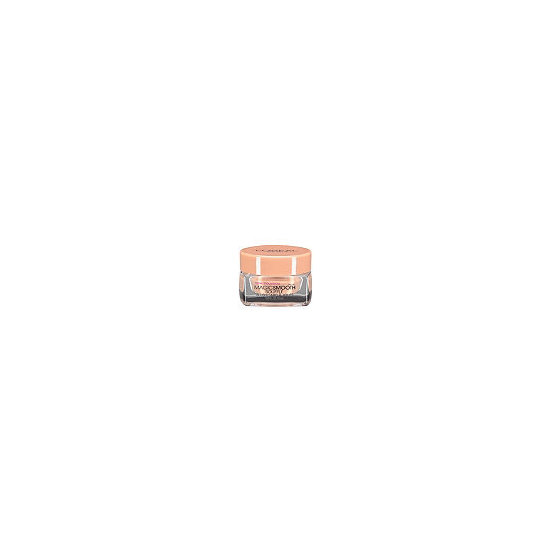 Rollover image to zoom
Reviews

LOVE, LOVE, LOVE!
I have this product in Plume
-Great formula -Not greasy -Smooth (feels so nice on my skin! ) -It's a strange thing, because it's a very pigmented product, but it is easy to build. It you want either a sheer, natural or heavy look, you can achieve it with this product -No funny smell ( that I noticed) -Matte finish -I love the color because it's a very unique mauve-ish color. -Stays on for a fairly long amount of time. -Great for on the go (can use fingers or brush to apply!)
I'm looking forward to trying the other colors in the future! Great product!
Ok, this is all I can think of for now. Hopefully this helps :]

Creamy
Pros: +creamy +wearble color +soft, whipped-cream like texture +pigmentation +easily blendable +expensive looking packaging +doesn't feel heavy on skin +does not transfer when set with powder +moisturizing +semi-matte, dewy finish
Cons: -application can get messy -bulky packaging -transfers easily when not set with powder -expensive for drugstore ($9-12 depending on store)
Overall: It's very high quality for drugstore and I am really impressed. Wouldn't recommend if you're new to cream blushes because it can get messy and may turn out uneven since you just dip in your brush/finger into the pot. Packaging looks great, but it's mostly glass so it takes up a lot of space. The actual product though is amazing, but if you have oily/combo skin, set it with powder.

Pretty good for the drugstore
If anyone has read my reviews, they might know that I LOVE creme blushes and highlighters. Anything creamy really- food AND makeup :) Anyhoo, I do like a few of the products from L'oreal's Studio line, and I heard about their creamy, souffle foundation from a YT guru a long time ago, who absolutely loved it. So when I saw this, I really wanted to give it a shot. Like most of L'oreal's products the packaging is adorable, as is the name of this one. Celestial is light pink with a hint of peach. its a very pretty and delicate color, and perfect for using as a creme base for powdered shadows. It is SO creamy and soft, and easy to pick up a LOT of product. It is almost beyond a mousse it is so rich and creamy. Like the CG creme blushes it is a little crumbly when rubbing it in and a little sheer- so you can build it, or keep it light and sheer. I might mix this with a liquid highlighter to give it even more shimmer and shine. It does have some shimmer, but not as annoying or as noticeable as CG's dream mousse blushes, thankfully. I love shimmer and glitter, but only for certain looks. This mousse is tasteful and natural without a lot of added shimmer/chunky glitter. When swatched on the back of my hand, it is a lovely dusty rose pink/peach, and it would even be fun to press the mousse into the skin to pack on the color. I used this and a light pink blush to set it for a smokey eye look, and nude lips. I do love greys and pinks together, so this worked perfectly for that. It was a little pricey for the drugstore, but you might find it on sale, and having a Rite Aid card can also slightly lower the price. All in all this is a fun little creme product that will be so fun to play with and as with my other creme tubs/and pots, it fits perfectly in my uber pink and girly Sephora traincase!
---