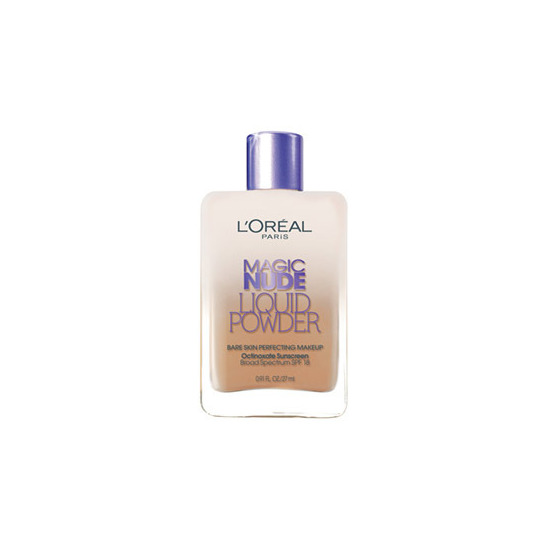 Rollover image to zoom
Reviews

amazing
this product is amazing. you can use this alone or with the bb cream even with liquid foundation than this on top because it is powder.I was surprised on how much I love this is figured I'd give it a shot. u can build up nicely if needed. stays on all day and don't need a lot also full/medium coverage.

I love this foundation! Great coverage. Has a nice velvety matte finish. Nice solid light-medium coverage! No primer is necessary. Even better right? I love it and would definitely repurchase it. Might even be my holy grail drugstore foundation. I would recommend this to all skin types. People with dry skin just needs to moisturize really well.

Natural finish
I bought this to use for the summer instead of using my high end foundation to just sweat it off. And I ended up loving this product This product is very watery so be careful when opening the bottle and applying. Rather than that, this foundation is pretty good. It dries to a powdery matte finish and yet looks very natural. It's not cakey at all, its very buildable, and doesn't clog my pores. I will continue to use this, and for the price, this can't be beat!!

This product looks very sheer for about an hour. a little sun or heat and it starts melting off. It gets really oily even on my combination over 40 skin. It is good for day wear as it looks light on the skin, but bring lots of blotters and powder if you expect this product to make it to the end of an 8 hour day. It is a decent product for the price and lasts forever because the fluid is so thin. Dry skin needs to be super hydrated, and this does not build well if you have imperfections.

Oily & runny!
Maybe it is just because I am not used to the product, but this product was super oily and really runny. It didn't turn to a "powdery" texture at all even after I tried again and made sure to shake it up. It was super thin and runny, and left my skin feeling oily and clogged. Definitely not my favorite!
---