L'Oreal HiP Shocking Shadow Pigments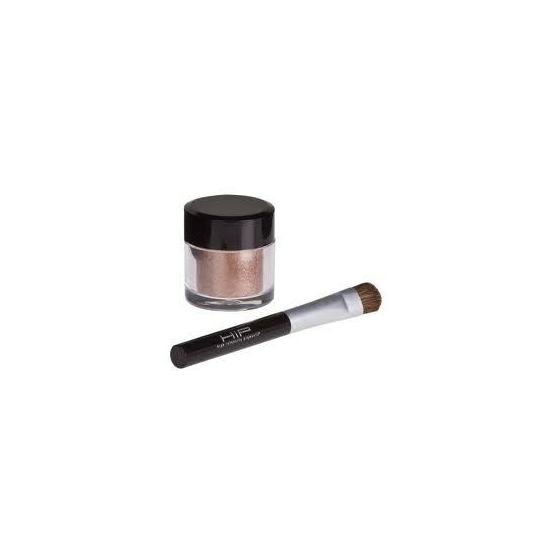 Rollover image to zoom
Reviews

I use this in 102 Exciting. It lasts all night, does not fade or become oily at all. It's buildable and very concentrated. Great product that goes with any look (though I usually only wear this as an evening look). The product may come in a small package but believe you me, it lasts forever!! A little bit really does go a long way. Thanks L'Oreal for making a drug store shadow that can compete with the high end products.

I really love these....they are pigmented and thick enough that there's not much fallouts. They retail for 12.99$ i believe but i bought 5 of them for 3$ each at rite aid....I am not a fan of the brush they come with but that's with all eye products so I only use professional brushes. I love their vanilla like color.

I love these.. They are affordable and the color pay off is awesome... Like some of the other reviewers I wasn't impressed with the brush either but the brush wouldn't make me not buy the product.. I have many brushes I could use to substitute the brush that it came with.. I think everyone should try it out.. they are great little pigments
GREAT LOOSE PIGMENTS!
I own restless and rebel which i love so much! restless is my favorite one! its a dupe of MAC Vanilla Pigment and i personally like it better. I use restless as my brow highlighter and sometimes on my cheeks a little after i apply my blush. It gives you a nice glow without being too shiny or fake looking. Definitely worth the 12 bucks at walgreens!!

Very Smooth Pigment
Oh, I just love these. This is proof that there ARE drugstore frosts/pigments that are just as smooth, sharp, and even as any high end make up frosts/pigments. I noticed that in the description above that it says there are healthy concerns for people with combination skin. I have combination skin and have absolutely no problem out of these at all. You can swipe it on easily for a sheer frosty look or pack it on for dramatic shimmery eyes. Absolutely beautiful!
---