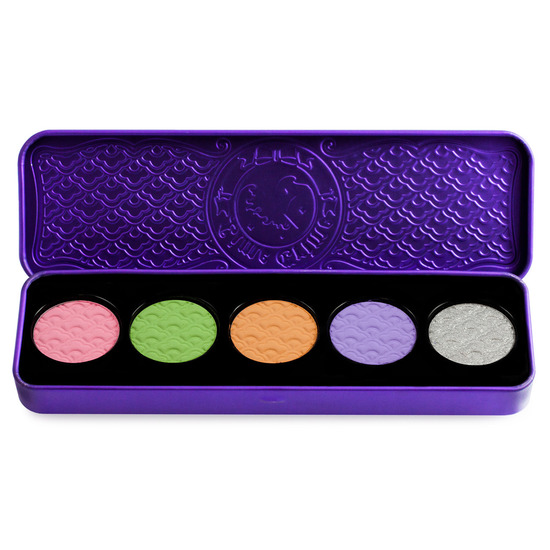 Rollover image to zoom
Reviews

In love with this palette!
These are 1 of the best eyeshadows i have used, the colours are really highly pigmented so you dont have to apply much to get the true colour. Also if you want them even bolder they are great if you spray the brush with MAC fix+ or water before applying. Really pretty pastel colours which can be worn all year round!

Perfect Pastels!
Gorgeously encased in a super-lux purple tin comes 4 lovely pastel shades and a metallic accent colour that can be used on both face and eyes (who doesn't love a good multi-useage product huh?) Soft and highly pigmented, these shades glide effortlessly over lids and last for around 4 hours without a primer which is a lot longer than powder shadows I've tried before. These shades are perfect for matching with the lipsticks and nails. Definitely fashion for the face! $34.95 for 5 shades that can be used anywhere is a reasonable price but for that price I'd expect the actual thing to HOLD the pans would be a little more substantial than a little bit of plastic. Overall a quirky little palette that can be used subtly or for a more explosive look.
---