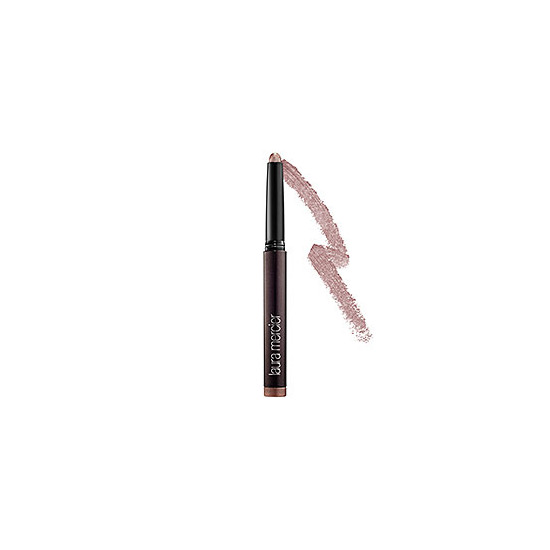 Rollover image to zoom
Reviews

Universal Eyeliner
If your looking for an eyeliner that has multiple uses Laura Mercier's Caviar Eyeliner is AMAZING !!!!! The colour payoff for the shade Sapphire is a rich an intense blue. Using only a little goes a very long way!!!!!!!!!!!!!!!!!!!!!!!!!!!!!

Fantastic pigmentation, does not dry out in the tube and it STAYS!
I used this on multiple clients (includin brides!) as well as myself and I LOVE this product! The pigmentation is awsome, it still blends nicely even though you have to be fast. The stick means you can apply directly and blend with your fingers, no need for brush even though it also works with a brush. It's also perfect as a base for eyeshadow. I already have 3 (amethyst, jungle and khaki) and they will get more friends for sure! ;) BTW: Perfect for MUAs because they are lightweight and last for ages!

Best Cream Eyeshadows!
My favorite cream eyeshadows of all time! I love how smooth and blendable they are but yet last all day! Love the color selections Laura Mercier has to offer, they are all so pretty! My favorite is Rose Gold! I like to pair them with my matte shadows, it gives them a little more pop! I also like to use them as liners as well! At the end of the year I always look forward to when they have the little Caviar Eye Sets!

Best Laura Mercier product ever...seriously
These Caviar Sticks are B-E-Y-O-N-D! I love them SOOOO much. I have Sapphire, Turquoise (limited edition), Jungle, Steel and now there are additional ones in lighter colors, Mint Snow, Rosegold (my fav), Seashell (love this on the waterline), Pink Opal & Sugar Frost (gorgeous sparkle and great for inside corner of the eye)....they blend well with each other or layer with powder shadow. Use as a base, go swimming...you name it! Clients also love them for their ease of use and portability. They just need a really black one now and the collection could be complete! Feel good about spending the $26ish dollars on them...you will LOVE THEM...there are maybe 2 other lighter colors that just released I just didn't buy those....YET...enjoy!
---