Rollover image to zoom
Reviews

Good mascara but too expensive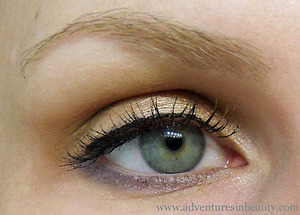 I purchased this product the first day it came out, something I rarely do. I loved the idea of the full lashes with the dome shaped brush. Does it make your lashes look exactly like they do in the advertisements? No. It does however, give you a nice full look with our clumping or flaking off. I found the dome of the brush to be a little thick. Several times I got the top of my eyelids when applying the mascara. The product lasts the entire day and did not irritate my eyes.
I think the price point of $25 for this mascara is too high. I have to truly love a mascara to pay $20-22 and I don't love this. I will not be purchasing it again.

Good Mascara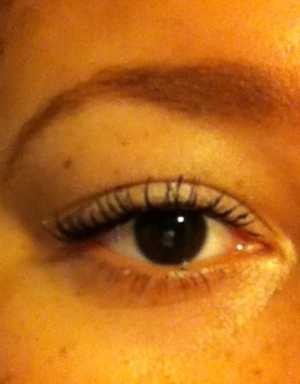 First let me start by saying that I did receive Lancome Hypnose Doll Lashes mascara free from Allure Experts, they mailed me a full size of this mascara to try. What I like most about this mascara is the brush, I find that tapered brushes are my favorite mascara brushes. The tapered brush allows you to get in the inner corner of your lashes very easily. The formula itself is great, it leaves my lashes soft and glossy. I dislike mascaras that dry and flake off, and mascara doesn't flake at all. Overall I do really likeLancome Hypnose Doll Lashes mascara, it is perfect for everyday wear. I will say that it is one of the more priceier mascaras I have (retails for $25) so that is my only down side

This is great!
I love this mascara and never change since the first try! When I came to sephora and ask for the best mascara, the lady shows me this Lancome, I love it as much as Mischelle Phan love it. It's waterproof, really! Not like the others. It's stays long dan does her job really well. Although it's pricy, but it's worth the price.

Absolutely the best mascara I have tried!
I have always been a fan of Lancome mascara, but I wanted to try the doll lashes for a more dramatic look. I was amazed by how well it fanned my lashes while thickening and lengthening at the same time! It stays put all day too. I don't use waterproof because I don't like how difficult it is to remove, but this still stays on all day without needing another coat. I don't get any clumping either.

I am loving this mascara by Lancome. I got a sample version of this mascara from TATLER magazine and it is incredible. When I use this mascara, it grabs on to every lashes because it has a cone shaped brush. I've noticed that my lashes have been really long when I use this mascara!

Great mascara
I love Lancome mascaras and no matter how many other mascara brands I try, I never love any more than Lancome! This mascara is no exception! It works really well and has a cone shaped brush to get every little lash covered!!! After using it a few times, I've noticed that it's most effective with long, slow strokes and gentle "blinking" into the mascara. Definitely worth the money!!

beautiful and flirty lashes <3
i love this brush! its tapered end makes it so much easier to get to the little corners and really opens up your eyes and makes your lashes feel soft!! i absolutly adore lancome mascaras however sometimes i feel that for its price tag, i can expect a little more because it isnt a showstopper for me. xx
---