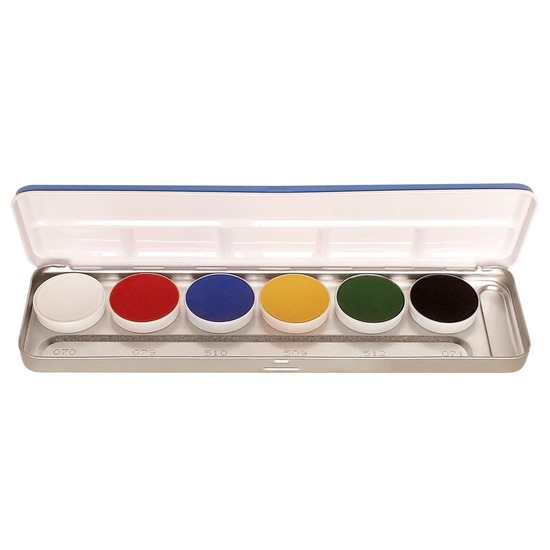 Rollover image to zoom
Reviews

Opaque and resists transfer.
I used Kryolan Aquacolor makeup for my Maleficent costume to paint about 70% of my body bright green. It took a long time and several thin coats, but it built up nicely and evenly to be truly opaque. I applied with a wet sponge; I tried to use a damp brush but it was streaky. Can be a little tricky, but once you get the hang of it goes on fine.
I set it with transparent powder and a barrier spray, and the color stayed for several hours despite sweating, rubbing on clothing, and washing my hands a few times (I had my hands painted green as well). It didn't transfer onto my costume, or onto objects that I touched.
---