Kiehl's Creamy Eye Treatment with Avocado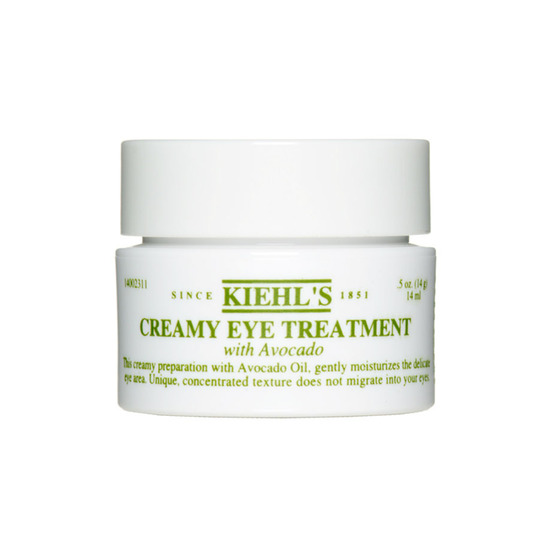 Rollover image to zoom
Reviews

best cream there is
this cream is terrific! it is VERY, VERY thick.. you really wont need much.. use a q-tip for sure.. it is so hyrdrating and creamy.. i absolutely love it! definite rebuy [although it will last you ages before you even have to think of rebuying!]

Best Eye Cream Around!
I cannot get over the effectiveness of this eye cream! I have extremely sensitive eyes (am very prone to eczema on my lids from certain ingredients) and this is by far the best thing I can put on them! It is so rich and creamy, even the name doesn't do it justice! I got a sample of this at Kiehl's that lasted me almost 3 weeks and as soon as I was done I had to go buy it! It's really rich in shea butter which is super hydrating and thats what I need! It also doesn't cause any stinging or sensation around my eyes which most eye creams usually do. I find my boyfriend dipping into this regularly so I'm assuming it is also a great buy for men! haha

Best eye cream ever !!
This eye cream is by far the best eye cream I have ever come across, it's super hydrating !! I apply this around my eyes every morning before I apply make up. It is on the pricy side but its definitely worth it !! And it last along time because you only need to use a tiny amount when applying it. It does not come off as greasy it just gives a hydrating healthy glow around the eyes. I don't know what I would do without this product it's absolutely amazing !!!
---