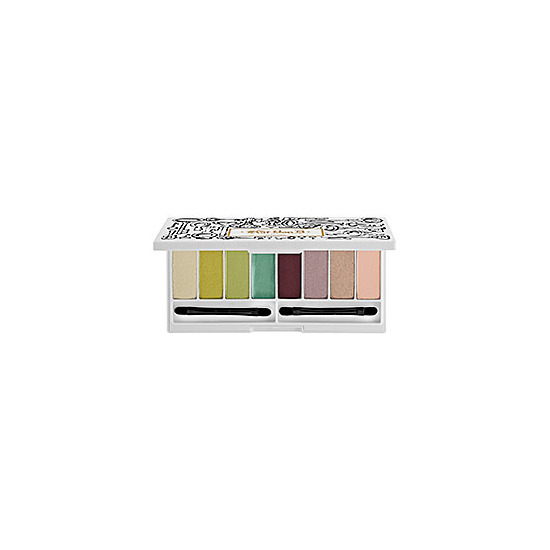 Rollover image to zoom
Reviews

This is so my favourite palette! I use it every single day! My favourite colour combinations are Sister, Rehab, and Galeano. I love using Sister on the lid and using a blend of Galeano and Rehab in the crease, then I add some liquid liner and add some black from the True Romance palette

Amazing, Amazing, Amazing!
First of all the pigmentation of these shadows are just great. Even the cream one is very pigmented and metallic. I just love it! They're even better when a primer is used. I love how I can get an everyday natural look from it, as well as a dramatic and colorful one when necessary. It really is just a great palette all around.
Amazing!
The colours go so well together and make great eyeshadow looks. The texture of the shadow's are so silky and easy to apply and even though these colours are lighter than some of her other palettes, they are highly pigmented and beautiful together!! I would definitely recommend this palette to anyone!

soft and fabulous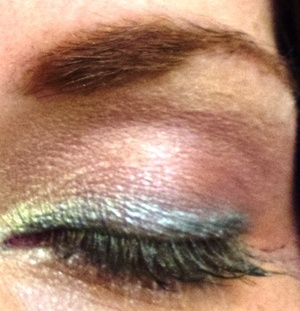 This is a nice soft palette. I think all the colors are great besides the nude color on the far right. I have two palettes and never had a problem with the cremes, maybe I am just lucky. You can get a ton of different looks from this one, I keep finding new combos.

Gorgeous colors
I was IMMEDIATELY drawn to the gorgeous colors in this palette. It just reminded me so much of beautiful mermaid makeup! As it usually goes with Kat Von D, the creme eyeshadow was a disappointment. Dry, can't really use it at all. But I was sort of expecting that after my last one from her. The only colors have great pigmentation. They are quite soft, but as long as you don't dig your brush into them, they shouldn't give too much of a problem.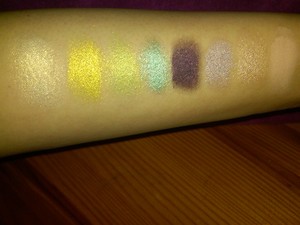 swatches of "truth" palette.
Overall, I think this is a MAJOR step up from her last palette "Adora". Only two repeats from past collections. Perfect colors for spring. I loved Snake Eyes,Prague,Rehab and returning favorites of mine, Sugar Skull and Galeano. I have TOO many colors that remind me of Long Distance. Sister reminds me of bad cheap foundation. Finland, what do I say besides it's a major tease! The color is lovely but it's a CREAM! And anyone whose used Kat's cream eyeshadows know that these are known for drying up PRETTY fast.
If your an avid collecter of the True Romance palettes or are looking cute colors for the springtime I would suggest to get this. If not, I would pass on this altogether
---