 Rollover image to zoom
Reviews

This orange reins superior!!!
As some of you know, one of the makeup trends for Spring/Summer 2011 is bright orange lipstick! The trend is true orange color, not that coral orange your grand mama wore! (trust me, i was a little turned off at first too)
I was feeling a little daring, so i decided to go to my local sephora and shop for an orange lipstick! YSL had some nice colors and though i absolutely love their lipsticks and the luciousness associated with them...i feel they have a tendency to slide off. I was turned on to Kat Von D's painted love lipstick in A go-go. As soon as i tried it on, i KNEW it was the one. The texture is like a hybrid of hydrating and sticky-long lasting...but is not drying in any kind of way. It definitely sticks to your lips and does not budge! It was also a good, true, bright orange that was in your face without being too shockingly neon! It seems to work for every skin tone as well, and it does not wash you out.
There was no need to use a seperate lip liner with this product either. I just lined my lips with a liner brush and then filled them in, all with the same lipstick. Worked amazingly!
If youre feeling daring, do like i did and pair this with Urban Decays 24/7 eyeliner in "electric" lined under your lower lash line and extended out. Its a fun and funky colorful pairing!
or, use it in place of red lipstick with simple nude eye with cat-eye winged liner, for something different!
The only downfall on this product...is there needs to be more variety of colors!
Also keep in mind that the colors go on much better than they look! They all LOOK sort of drab and blah, but they are absolutely beautiful on! I havent found a color yet that didnt look good on just about everyone!

Awesome Lipstick
I purchased the Kat Von D Spellbinding Lipstick Set at Sephora. It brings 10 of her lipsticks and brings 5 that were never before seen. They are as follows: Backstage Bambi, Lovecraft, Thin Lizzy, Underage Red, Ritual, A Go-Go, Mau5, l.u.v, Bachelorette, and Vampira. They go on so smooth and last a really long time. The colors are very bold, and I believe they look good on all skin colors. They are mini lipsticks, but I'm sure they'll last pretty long because they are so pigmented. They are absolutely amazing.

Nothing negative to say!
I have this in the color 'Lovecraft' (which isn't listed here for some reason), and I absolutely love it. It's almost a dusty rose pink color, absolutely gorgeous. It goes on smooth and opaque, and doesn't dry out my lips like crazy. This color has become my everyday, staple lip color. There's a great range of colors as well, and the packaging is gorgeous and very high-end looking. I will definitely be picking up more of these lipsticks!

STAYS ON!
If you're looking for a lip color that's going to last you all day or all night, Kat Von D got your back ;] I first tried this on at Sephora while doing Holiday shopping. My friend and I wanted to see how long it was going to last so we set out to do the rest of the shopping. I have a habit of always licking my lips especially when the cold weather makes them chapped so I didn't have much faith for it but after 6 hours and a stop at the food court it was still bright and vivid. Go figure :] Kat Von D makeup overall stays on really well :]

LOVE! <3
these are my favorite lipsticks! a-go-go is my favorite lipstick color! i have homegirl as well and should be getting the whole foiled love set soon, and more of the painted set. these lipsticks have great pigmentation and color. i recomend them to literaly everybody. they are the best! they stay on forever as well and the packaging is so chic! i can't express how much i love these products! they are the BEST!

RIP Adora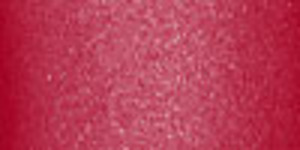 So I just found out yesterday, it's official: https://www.facebook.com/pages/Kat-Von-D-Make-Up/374044217891
For those Adora fans out there... The best way to describe the Adora lipstick was that it looked like your lips were the color of a Christmas bow. Sadly, the Adora line has been discontinued. But you can get that same look with the new Foiled collection that comes in a wide selection of colors varying from a poppy red to an amethyst with micro glitter!
I will be sorry to see this beautiful shiny red shade go, and will be conserving the sparkle for as long as I can.
Check out Beranice, it's similar: http://sephora.com/browse/product.jhtml?id=P290801&shouldPaginate=true&categoryId=5905

Ah-May-zing!
I absolutely LOVE this lipstick! It was the first lipstick I bought about 3 years ago when I first began my obsession with makeup & it's been my go-to red ever since. It's super creamy, but not buttery & has so serious staying power; especially with MAC's Cherry lip pencil underneath. A definite must!

Mikkipants V.
Jul 24, 2012
Love it!
Now, I have been DYING for a bright pink lipstick with a hint of milkiness to it. This is IT!! I absolutely love it! I personally love the drying effect it has on me because I like my lipstick to feel like it is barely there. This lipstick gives off a Barbie vibe to me. My ONLY complaint is that my whole lipstick came apart. I lost my receipt. It only took my lipstick a week to crack and it came out of the container it was in. I can't raise it at all. It sucks that I have to throw it away and buy another. I love the designs on it, however! :)
---