Alchemist Holographic Palette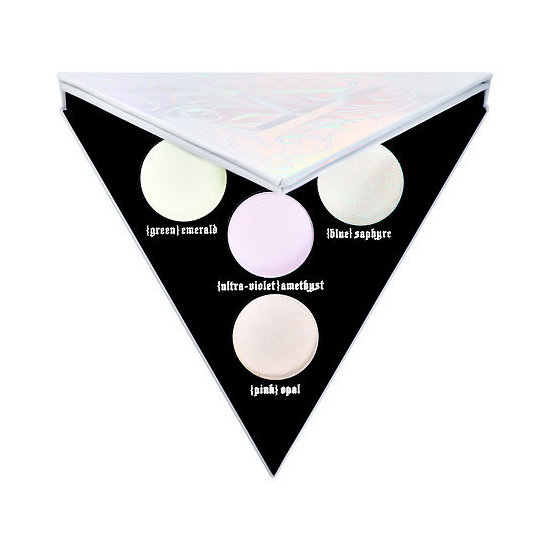 Rollover image to zoom
Reviews

yay thanks for adding this beauty!!
I absolutely love Kat von d, many of my main MAKEUP products are from her brand, she is not just a woman but an empire in my opinion! I'm so impressed with everything she puts out because her products are definitely in a league of there own. She pushes what people consider the norm in the beauty world, from the colors alone. Her products are all unique in there own way. I'm on my 2nd palette of this beautiful tiny treasure. Holographic in my opinion is hard to pull off and really POP with some other brands out there, but that's not the case with Ms. Von D. These multi use shades are outstanding. My favorite way to use them are over Sugarpill cosmetics bulletproof black eyeshadow for a very intense look especially sapphire and emerald. The holographic highlight it gives my eyes lasts and does not face into the black or oxidize. When I'm going for a different look I use the shade opal in the corners of my eyes and as a brow bone color as well. Even popping a bit of this on to your favorite lipstick will give you a totally unique look. I don't tend to use these as a soul highlighter to often only because being the size I would probably need a 3rd palette pretty soon lol (:

LOVE
I recently just purchased this and I was so surprised at how pigmented it was. You do not necessarily need a medium like Fix+ to get the colors vibrant. They are very vibrant on their own. I love to use this for my inner corners and in the center of the lid for a nice, bold pop!
---