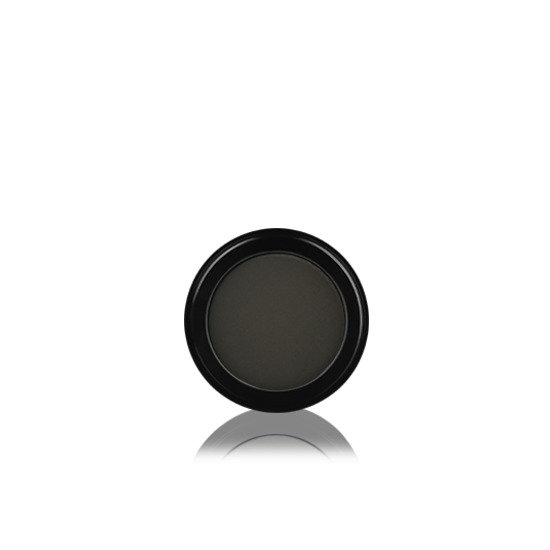 Rollover image to zoom
Reviews

Best Quality for a low price
The Inglot eyeshadows are amazing. They are so pigmented, they blend great and the texture is awsome. I just want to swim in their yumminess. Plus (as if you need any more of a reason to buy these) they are relatively inexpensive when you put it in perspective. The 10 piece eyeshadow palettes cost $50. Each eyeshadow has 2.5 grams of product (MAC eyeshadows have 1.5). This comes out to less than $5 per eyeshadow (considering the palette costs some), and you are getting just as good of quality, and more product than more expensive at companies such as MAC. The ONLY thing wrong is the availability in the US. Lucky for me, I live in New York so I have one nearby but I believe there are only two other stores in the country. As for the out of US, I know they have them loads of places. There is one nearby where my grandparents live in Spain and I know of many other places as well.

AMAZEBALLS
seriously the best shadows i have EVER used, the are wihout a doubt the most pigmented shadows, they have an enormous colour range, the freedom system is a great and money saving idea, although a little expensive in aus there is nothing else like it, the colours are seriously amazing whilst they do chalk up alot so i find that im blowing away alot of excess on the pan so thats why i take off half a star. but i do love these!!

Gorgeous!
INGLOT eyeshadows are so nice and velvety. Every single color I have is just packed with color! They glide on and blend out so smoothly. They are super affordable too..Especially if you do it in palette form. Like as low as $4.00 per shadow. Great way to build your own palette. Oh and the palette are so sturdy. They never fall out.

Holy moly
Inglot was a brand I had heard some about but not really seen in action. In July, my BFF and I were in Vegas and stumbled upon the store in Caesar's Palace. You would have thought I had found Paradise.
These eyeshadows are ridiculous, in the good way. The pigmentation is unreal and, had I won any money in Vegas, I would have bought one of everything.

Color Color Color !!
The cost ratio to the color pay off is amazing, especially if you invest in the freedom palette system! You really can't beat the price when you could spend up to $20 an eyeshadow at other stores for colors this pigmented. They range from matte, satin, to shimmer and have a great selection of colors!
TIP: If you go into the store you can get a pro card and receive discount! I got mine in NY and I live in CA so I called the store in CA and placed my order with them to receive the discount. They do have you email them your order though and you have to scan in your ID and Inglot Pro card to receive the discount. My order was placed promptly, the customer service was great and all of my lovely products arrived in the mail in a few short days :)

INGLOT INGLOT!!
INGLOT is the SUPERHERO of eyeshadows!! MY HG EYESHADOWS!! They do not disappoint with their pigmentation or cost (at leats until the price increase in MAY!)
Check out my blog for an in-depth post on a recent store opening in NYC LOTSSS of pictures of EVERY eyeshadow and ALL the other products
http://www.sherryblossombeauty.blogspot.com
whats even better is my INGLOT PALETTE & NAIL LACQUER GIVEAWY on my youtube channel SUBSCRIBE, COMMENT & WIN
http://www.youtube.com/sherryblossombeauty

Perfect crease color!
363 is a smooth, generously pigmented, beautifully blendable medium-to-deep cool taupe brown, with maybe a very sliiight hint of plum. It reminds me some of MAC Handwritten, though 363 is less brown, more taupe than the former. Quality is typical Inglot - Smooth, creamy, gorgeously blendable, no trace of chalkiness. 363 wears well over primer on my very oily skin. It's a wonderful subtle crease shade, on NW15 me.

Pigmented Eyeshadow on sales!
This is on sales for £4! I kind of regret buying this cream white. I wish I got the white glitter instead since I have been obsessed with glittery white eyeshadows. I purchased this to see if I can use it as a 2 in 1 highlighter for my face. I didn't want to use a glittery eyeshadow since it makes my pores look huge or highlighter cause it makes my face oily so I wanted to try something different.
Very pigmented with one finger stroke A range of colours to choose from very cheap (was £8 before)
I definitely recommend people trying the Inglot Eyeshadows out!
Please go to: http://kreamiblush.blogspot.co.uk/2012/09/review-inglot-eyeshadows.html
---