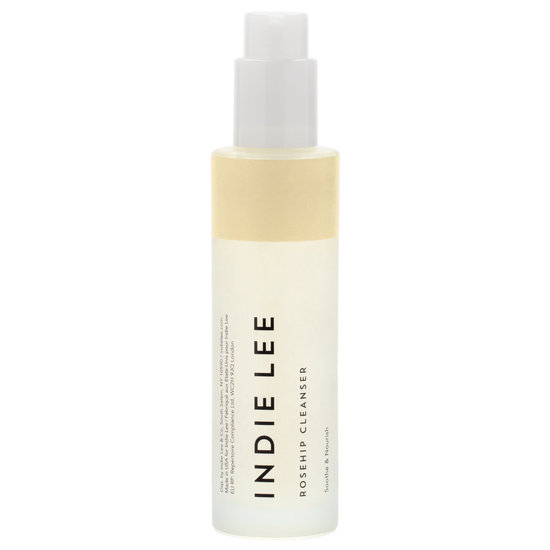 Rollover image to zoom
Reviews

Soap
I have tried little 30 ml one and happy I have not ordered full tube. The feeling after this cleanser is the same if I wash my face with the soap. And it has very strong soap smell. I wont reccomend this to anyone but well at least I tried the brand . Still looking for good cleanser they all promise a lot but dont clean all dirt and even light tinted cream. Want to say huge thax to Beautylish they service as ussually 1000 stars and thax for little becca primer sample. This is best website to buy from, it beat them all

It's a really good cleanser for sure
I feel like this cleared my acne. When I ran out, all hell broke loose! It smells wonderful. Purchasing this product for yourself is an act of self love. I'm sold and will be repurchasing ASAP along with the CoQ10 toner and clearing mask!
Team
Great for sensitive skin!
With the change in weather, my eczema always flares up, especially on my cheeks! This was the only cleanser I could use that didn't further irritate my skin without stripping the natural oils from my face.

2 in 1
Not only is this cleanser good for when I need a gentle wake up call in the morning but it is also amazing for Cleaning Brushes! It does not dry out the brush or leave any type of residue. All make up product slides off the brush hairs like butter. Great purchase!

So, I initially planned to buy the Brightening Cleanser, but I was able to ask Indie Lee which one would be best for me and she told me to get the Rosehip. This is now my go to morning cleanser (I double cleanse morning and night.) it's safe to say this is a holy grail. It's very gentle. Very effective at cleansing the skin and I love the slight scent. My face feels so moisturized after using it. Would highly recommend.

Just what I needed
so for the longest time i've been using cleansers that literally strip my skin and leave it feeling so dry and tight. i knew i needed a change because that isn't good for my skin. i have oily skin and i know that with a well hydrated balance to my skin it is always less oily. i wanted to try this cleanser out because it retains moisture and also removies impurities. i find that to be true. though i've only used this for about a week, it's my perfect night time and morning time cleanser. it removes eye makeup too which is a huge plus. it's never burned my eyes. i really enjoy this cleanser so far and i highly recommend it.

Not for me
This product did nothing for me, for the price I was expecting better results. I have sensitive skin prone to redness and this product did clean my face and did not cause my skin to react in a negative way, it just didnt improve my skin in anyway. I defenetly will not repurchase.

Elizabeth M.
Mar 03, 2017
Beautiful Cleanser, mild and effective
After reading about Indie Lee Rosehip Cleanser, I had to try it and so happy that I did. This is a gentle but very effective cleanser. I use it in my dual-cleansing process along with the toner and love how it cleans and tones, all the while hydrating my dry, sensitive skin. I recommend it if you want gently cleansing with effective results. Also recommend the toner.
---