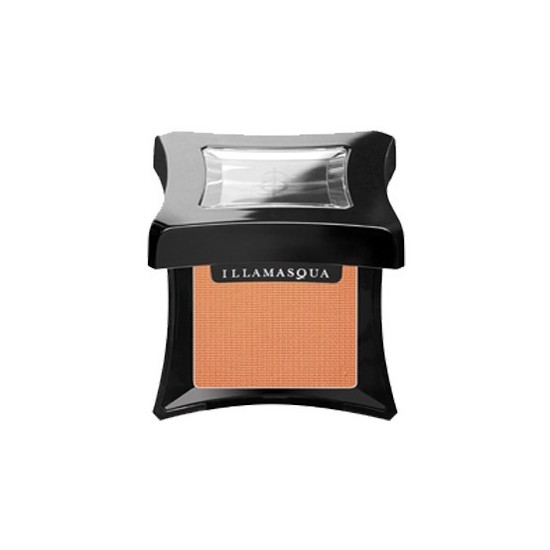 Rollover image to zoom
Reviews

In Love!
I finally caved and bought an Illamasqua eyeshadow. I decided to get 'Sex' because it is a pure, matte white, something I have a hard time finding a good quality product of! And truthfully, it is the most pigmented, amazing white I've ever used. I do use a primer every day with my eyeshadow, but where some eyeshadows need a few runs over to 'pack on' the color, this only needs the initial application. Of course it can be blended out, but it applies so gorgeously.

Rich Pigmentation, Excellent Quality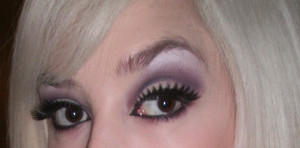 I genuinely think these may be THE best eyeshadows I have ever used, in my opinion they are even better than the likes of MAC and Urban Decay. They are very highly pigmented – a little goes a long way, believe me –, have a smooth, velvety texture and are very easy to blend. Also, they have incredible staying power. I used a mix of shades (Machine, Fatal and Spectre) to create a smoky purple cut-crease look on my eyes before going on a night out. When I came back in the early hours of the morning, my eye makeup was smudge free and looked as if it had been freshly applied ! Amazing ! Although eyeshadows from this brand are expensive at £15.50 each, they are well worth it. In my opinion you definitely get what you pay for. I would more than happily buy them all for my personal kit if I could afford it !

PIGMENTED
Eye Shadow in "Anja" (Retails $20) This is also very smooth. I love how when I apply it, it glides over my lids. The color is very easy to pick up when using a brush. I would describe this color as a matte sky blue. Very pigmented. The swatch above is without a primer. You can tell it is very true to color. I've had it on my hand for almost an hour and it didn't move. Ultimate Love. I will definitely have a tutorial on my beauty channel using this shadow.
Beauty Channel: http://www.youtube.com/theshells23
Beauty Blog: http://theshells23.blogspot.com
Sweet tweets: http://www.twitter.com/theshells23

Amazing pigmentation and Highly recommended
i know its hard to find good matte shadows but illamasqua has tons of matte shadows and there really pigmented too you could do a "out there" look or or keep it neutral xD there really versatile

Well pigmented, very blendable
I have this shadow in Poem and Yes!, which seem to be two completely different formulas--Poem is much softer, and lightly pearlescent, while Yes! is matte and a bit chalkier in the pan. But fear not--it does not apply chalky at all!
Both cover wonderfully, though I often feel the need to wear a yellow, white, or neon green base underneath Yes! to really get the colour I want from it. They blend superbly, and last forever since a little goes so far. Honestly, though, I probably won't buy more of these since I have very similar colours from other brands and don't need duplicates. If you don't have them, though, they're fabulous.
---