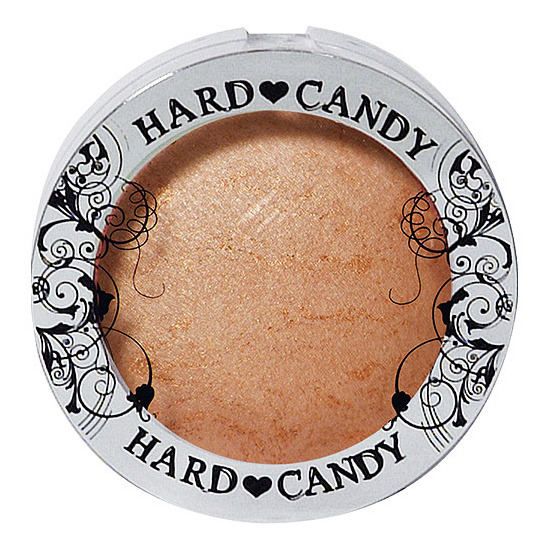 Rollover image to zoom
Reviews

Natural, lightweight
This is what I use for my face the entire Summer, over the top of Too Faced milk chocolate bronzer. It looks like my natural skin plus a lovely glow.
If you are into the natural look (particularly you at your best, not altering your looks), this is a warm-weather staple. It has never caused breakouts or any skin irritation.

Hula hula
Great product, very pigmented and super smooth application. I find it very versatile as you can use it as an eyeshadow too. If you find its not pigmented enough, dampen your brush and apply the product. Im pretty sure all baked products become more pigmented when wet, especially this one. Careful though, although it gets more pigmented, itll also get a bit more shimmery. Another 'not-so-good' thing is that it breaks SUPPPERR easily. I would recommend this product hands down.

The perfect highlight
I have the shade tiki. Its a gorgeous highlight! Shimmery and decent pigmentation. It has a lot of product but breaks easily. I wear this on my cheek bones, on my chin, cupids bow, down the bridge of my nose, and a bit on my browbone. It gives your face structure and beautiful glow. I also have the mac msf in soft and gentle. Compared, I think it is the same, if not the hard candy i would say is better. The msf gives you more of a whiteish frosty look which i dont like at all. The hard candy one gives you a nice natural glow.I'd repurchase.

Very nice for blending tan lines in the summer
I purchased this over the summer because for some reason my neck and face never tan. So I bought this to match my neck to the rest of my body because I'd rather not use a bunch of foundation on my neck. It did exactly what I wanted. Little too heavy to use on my face personally because I don't where a lot of bronzer but I really do like and would purchase again.

Nice non-bronzer bronzer.
I usually avoid bronzers because I am pale and it is hard to look natural with bronzer. Actually I think bronzer usually looks unnatural on anyone unless they really know what they are doing. I see a lot of bronzers out there that make you look dirty or orange. This was not the case here. This is super sheer color with a really lovely light gold highlight/glow/shimmer. Less shimmer more glow. It doesn't seem like a bronzer so much but a highlighter that makes you look healthy and fresh. Very natural for a pale girl. I can look like I got some sun without actually having to get sun. I layered this over my maybelline dream mousse blush and it was like magic. Really pretty. And dirt cheap! Oh, I have the color "Tiki".

IT'S O.K.
I purchased this bronzer in "Tropics" at Walmart. I heard about it on YouTube. I love bronzers and have all sorts of different kinds so I thought I would give this a try. It's not pricey, I got mine for $7. The color is pigmented so you have to lighten up when applying this on your face, otherwise you will look like a burnt tan. It does give you that nice bronze glow and IMO, this is good for medium skin tones. I didn't notice any shimmer or glitter on mine, it comes out matte on me. Overall, its an average bronzer and if you want something decent without breaking the bank, this is it.

Gold sheen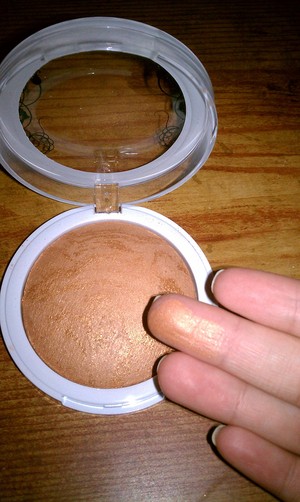 When I first purchased this product I thought it was going to be a bronzed peach color but when I swatched it and applied it to my face I saw that it has a gold shimmer sheen with peach undertones in it. This bronzer is very soft and gives a natural glow to the face. I would say this bronzer would be very good for someone that is trying to achieve the Jennifer Lopez "glow" without looking overdone. I love how this bronzer gives me a gold natural glow. Tropics bronzer is definitely apart of my daily face routine.
---