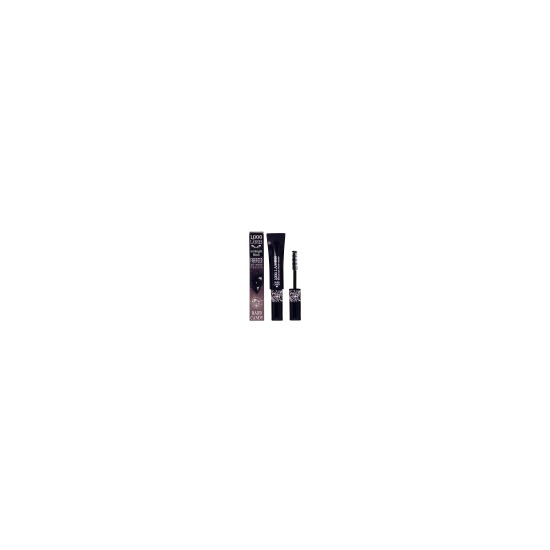 Rollover image to zoom
Reviews

I'M N LOVE!!!
I recently purchase the primer and the black mascara.... Lets just say I've found my lashes their soul mate, the primer actually highlights the lashes adding just the right amount of fiber and top it off with the black mascara for that ravishing length. I love them both!!!!!

not too shabby!
I purchased this in mermaid teal. I was really impressed with it. I used a white primer to make sure I got the full color impact. It applied nicely and the fibers did build up my lashes, although its hard to tell since its a colored mascara. I would definitely give it a shot in another color to see if a darker one would give a more voluminous look...but if you want a fun colored lash....try this out!

Great for a natural look
The Mascara does not deliver voluminous lashes; however, it does lengthen lashes and does not clump. I use it when I am going for a more natural look. I have blond eyelashes and this mascara makes it look like they are naturally brown without making it look like I have on a ton of mascara. The only reason this product is not getting full 5 stars is because it does not thicken lashes like it claims. I use this product regularly.

Brown ehh
To be honest... Ehh. I wasn't 100% in love with it. I think contact users could get annoyed with the fibres if it gets in their eyes. Also, there isnt much product. At least, in mine there wasn't more than one month use. It didnt get dry or anything, it just didnt last. Its a could formula, just not for everyone and they need to work on quantity.

Not my personal favorate, but not bad.
I'm overly critical about mascara so most people probably would like this product a lot more than I did. It did make my lashes look longer. But I wasn't impressed with volume and I also found that the little lash things tend to fall off and stab you in the eye but if you put another mascara over top it solves that problem.

I bought this in the purple colour and I was somewhat impressed. I guess I had expected to have bright purple lashes when in reality they were a bit hard to see. I should have known since I have naturally dark lashes. What I found however is if you first use a lighter colour mascara (I randomly found white mascara in my makeup case) and then when I used the mascara it was more noticeable. I may have to give this mascara another chance before I fully decide if I want to ditch it for good.

meh...
I purchased the teal color and its so light it doesnt show up even with multiple coats. If I wear it, i put it over black mascara. Plus the fibers flake off into my eyes & itch. I say pass on this.

ugh...
I hate this mascara. Maybe it is just me but I feel like it does NOTHING for my lashes. I don't have super long ones to begin with, but normal drug store mascara usually gives me the perfect look...not this stuff! After reading the reviews, I may try it some more but the few times I have used it, I was really unhappy with how my eye lashes looked.
---