Meteorites Light-Diffusing Perfecting Primer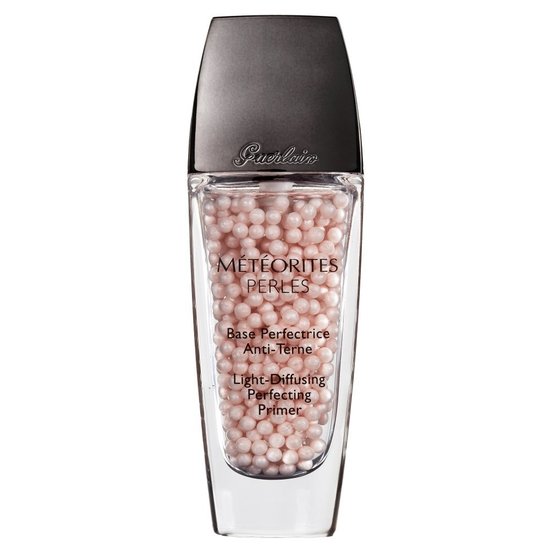 Rollover image to zoom
Reviews

Primes, Suttle Shimmer, For Normal to Oily Skin
First of all, DON'T BUY THIS IF YOU HAVE DRY SKIN. Trust me. If you are DYING to buy this: http://www.beautylish.com/p/guerlain-lor-radiance-concentrate-with-pure-gold-make-up-base There's an alternative.
Pricey, at about $65 - $73
Two pumps to cover the whole face is all you need.
If you are the type of person who occasionally wants to look luxurious, get this and it will last you a long time. If you need an everyday primer and budget is a problem... this product is not for you.

So pretty, but oh so pricey
I really liked this, I think when I first saw it I just "had to have it." On the up side, it works really well! Not only is it a lightweight, fluid primer, it also brightens my face as well as tone down redness in my skin. On the down side, it is very, very pricey for a primer. The bottle and pearls just look oh so pretty...but I probably would not purchase it again.
---