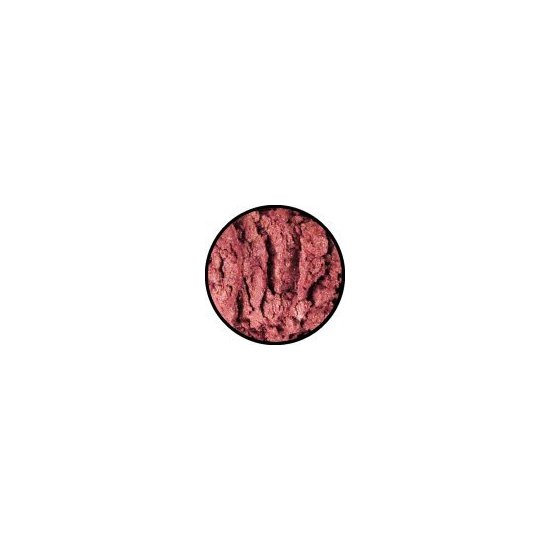 Rollover image to zoom
Reviews

So pigmented!
If you want to try this amazing brand(I´m not paid or anything) for nothing of the world, hesitate!, I order just samples to know the brand, and how was going to behave in my lids! Because I saw youtube tutorials and like them! and I don´t don´t regret it!! I´m so happy, because they are at a great prize, the texture silky,and in particular this color it´s similar to sugarpill´s goldilux, leave a picture, hope it helps!

AWESOME
GDE is one of my favorite brands. The quality is the highest and they have an amazing range of shades and finishes. I have several Bare Minerals shadows and if you ask me, GDE is better. You can use them wet or dry, they are buildable or you can sweep them on for a more sheer look. There are only a few shades listed here, but there are hundreds more.

Corporate Brands Have NOTHING On Indie Brands.
First off, let me state that I'm in no way sponsored by or affiliated with Glamour Doll Eyes. Secondly, I use them almost exclusively. Their lose shadows are amazing and their prices are beyond reasonable. Because of the nature of loose shadows, their mattes can sometimes be difficult to work with, but if you apply them over a base or use them wet, you should have no problem. I've done some pretty awesome things with them, on myself and at shoots. I'm really thrilled with their performance. I have a few dozen of them, and I'm going to pick up 16 more the next time I have 50 bucks to play with, because I've recently learned of their awesome MUA pro discount.

Loved "Summer Skies"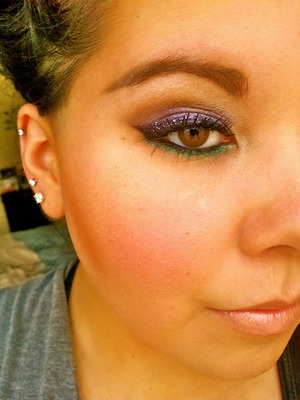 I actually decided to try Glamour Doll Eyes Eye Shadow after seeing one of my favorite guru's Grace using them in many of her tutorials. I absolutely love em! They are very pigmented and are gorgeous when applied wet. The great thing about Glamour Doll Eyes is they let you order samples to try to see if you are going to like the shade you chose before ordering a full size container. The sample jars actually have a decent amount in them that will last a while to be honest. I just got done ordering so many more to try as well as some of the lovely glitter shadows. Can't wait to try those out.

Alli Rose G.
Dec 25, 2011
My Favorite Pigments!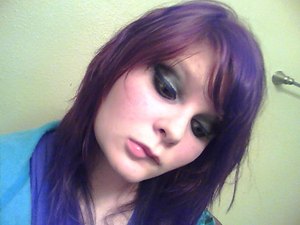 I was using Bare Minerals pigment shadows because I have extremely sensitive eyes. They get eczema break outs if the wrong kind of makeup gets put on them. I easily compare Glamour Doll Eyes pigment shadows to Bare Minerals. They have the same amount of quality. They DO NOT make my eyes break out at all. The prices don't break your bank either. I can get 2 Glamour Doll Eyes pigments in full jars for the same price as 1 Bare Minerals pigment shadow. Each jar also comes with twice as much of the amount as the Bare Minerals pigment shadows. You're definitely getting a better deal. The creator puts a tremendous amount of effort and creativity into her pigments. At the moment, there are 104 pigments in the regular line. There's also 3 special addition sets! They also have their own primer. I have yet to try it, but it is getting GREAT reviews! Most of their pigments are also Vegan friendly. I think this company goes above and beyond to please their customers.

I LOVE GDE!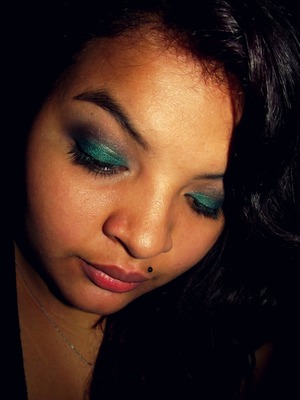 I love Glamour Doll Eyes. I purchased the new Circus Collection the day it came out and since then I've gone from 0 to 20 shadows in less than a week. The pay off from these colours when they're dry tends to vary, but when they're applied wet they look amazing! She has a lot of colours to choose from, a lot of finishes to choose from and a good supply of glitters.
In the picture I'm wearing Fiji Mermaid, Bearded Lady, and Electric Chair from the Circus Collection.

will reorder.
I orders three sample jars of GDE shadows and love them. The Electric Yellow is amazing, I use Makin' a scene all the time. And Hollywood eye light on top of my black gel liner for a pop of glitter to a boring eye. Lol will buy more and have told friends to order as well.

Best Ever!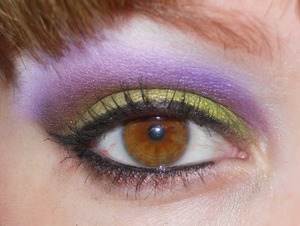 Glamour Doll Eyes shadows are by far my favorite eye shadows! There are so many different colors, they are very pigmented and so beautiful! I'll buy eye shadows from other companies and they end up just sitting there, never getting used because I think GDE is way better. Their prices are great too. If you've never tried GDE you are missing out. Go buy some right now! =) PS. In the picture I attached is Glam Girl, Chocoholic, Oddity & Cloud Coverage.
---