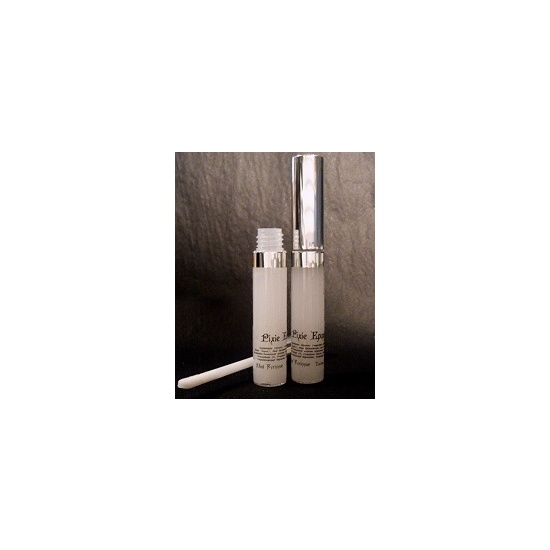 Rollover image to zoom
Reviews

Alli Rose G.
Oct 14, 2012
Amazing!
This is the best "foiling" base I've used so far. It doesn't irritate my eyes like Glamour Doll's Foil Me does. It also keep the colors more true to color, instead of making them look metallic. It makes the pigmentation and glitter stand out far beyond what just water would do. I ordered a sample moths ago and I still haven't made a dent in it yet.

If you don't have this base, you're missing out!
This is a base for glittery products and duo eyeshadows... it's not really a primer, you use a primer under it, then you apply a SMALL amount of this to your lid and pat on the eyeshadow/glitter. I am in LOVE with this stuff, it's just in general an amazing product and I'm so happy I have it. Some bases... like the new Too Faced one SEEM like this one, but there is a big difference. The Too Faced one balls up... and will not blend for the LIFE of me, but this one as long as I use the correct amount (which is a VERY tiny amount) I can easily blend the shadows ontop of this and they stay on ALL day... I've never had them move, ever. Great product, if you do not have this, and love glitterly shadows or glitter in general, BUY this. I do believe it's $6.50.

Stephanie S.
Mar 18, 2013
<3
Pixie Epoxy really lives up to its claims. You only need a small amount, and glittery or loose shadows stick like glue. The only reason I cannot give it a full five stars is because Fyrinnae can sometimes run out of stock and not replenish for some time, and occasionally order turn-around-time is very long. If you order several tubes a at a time it probably wouldn't hurt you too much, but if it is something that you use every day and you completely run out, it could be a while before you get a replacement. (I understand that they are a small company run by just a couple of people, and I totally forgive them that sometimes they get overwhelmed with orders. However, it does affect my opinion on the product since I know it could take a long time to get more if I run out.)

Really great base, very worth the price
This is a lovely sticky base (NOT primer! Use a primer underneath this) for glittery, complex eyeshadows (or regular eyeshadows that you want to make really POP). This does not work well with matte shades, however. I've taken off half a star because I sometimes find PE hard to blend with, but it is workable. There are many tutorials and guides about how to use this, so I won't bother writing one here. Essentially, apply a small SMALL amount over your primer, allow to dry to a tacky finish (you'll really feel when it's tacky), then apply your shadow of choice over top. This does a great job of making glitter stick, though I wouldn't use it for pure glitter, myself, and it makes shadows really bright, as though they were foiled. That's great for me, because I'm honestly lazy when it comes to shadows and I never feel like really foiling my eyeshadows. Highly recommended, all the positive reviews of this stuff are true!
---