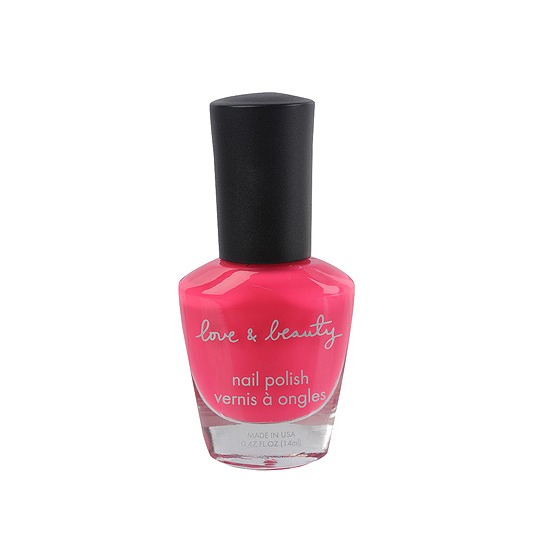 Rollover image to zoom
Reviews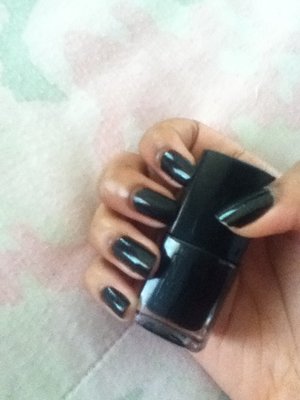 I love it! It's a good price and A LOT of colors. It says to apply 2-3 coats but I ended up applying 4 and then it showed really well. Anyway, I recommend this for anyone! Here's what it looks like ( btw, I'm wearing Jet and it was 2.80)

Nice selection of colors!
I saw these right after they rolled out at the F21 in my area and found a color that I had never seen before anywhere else (a sort of bronze/purple/burgundy holographic that looked stunning in the bottle). The polish applied smoothly and was opaque in two coats without being streaky. Average dry time. Color was a little darker on the nail than in the bottle, but still a gorgeous vampy color that I adore. Will definitely pick up more colors next time I go shopping!

Satisfactory
I love F21 and bought the polish as an impulse. Neon yellow really popped out to me. I used it as a base coat for a newspaper mani and it turned out fine. It has a matte finish, but since it's so streaky, I opted for a shiny topcoat over my mani. It chipped after 2 days, which is about average for me. All in all, for the price, it was a good polish. Next time I'm in F21, I will definitely buy another.

Not bad for the price.
I have about ten different colors. Some of them are excellent and I wear them all the time. While some of them are very sheer and I can never get a good consistent color out of them. They all seem to lack shine so they need to be paired with a top coat. They usually don't last very long either.

Wasn't expecting it to be nice
I usually don't buy nail polishes from fashion stores, but when I was in forever 21 I picked up a black polish. I didn't expect much, but I was pleasantly surprised to find that it was thicker and nicer than my black polish from sally hansen's complete manicure collection. I would warn that if you are picking up the black, it looks different when you put it on your nails. I didn't realize that it had sparkles and that it was a little lighter than black black. But even without knowing this, I ended up loving the color and use it whenever I need black C:

Love
I like to try out a lot of different nail polishes from expensive to "cheap" Forever 21's Love and Beauty has such a wide variety of colors I love them. I like the simple packaging that makes the colors pop. They usually take 3 coats, but most nail polishes do. I don't think they chip easily either, unless you are a dishwasher 7 days a week at work and at home I don't think you are gonna have trouble with chipping.

LOVE LOVE LOVE LOVE LOVE LOVE LOVE LOVE <3
For such a cheap price of $2.80, this nail polish is quite amazing!! I am not afraid to say that I am a bargain hunter. Out of all the cheap nail polishes I've bought, I truly believe that Love and Beauty is the BEST. I love the fact that this nail polish provides cheapness and quality at the same time.
---