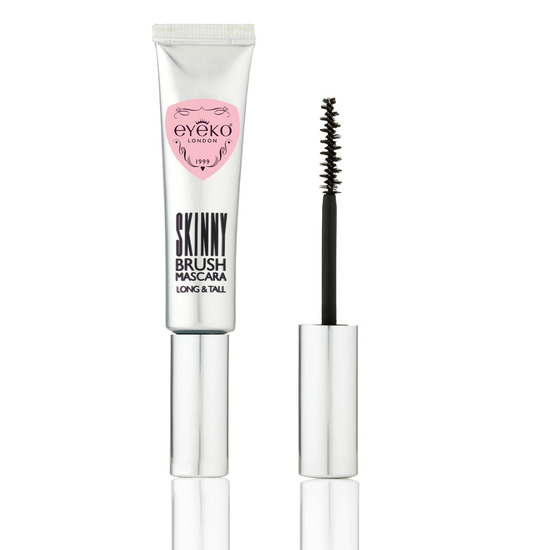 Rollover image to zoom
Reviews

best mascara
I love LOVE LOVE this mascara. Have I mentioned that I love it?! The brush is as the name implies skinny and allows you to really get every lash and the fact that it comes in a squeeze tube is ingenious as I feel like I waste less product at the end. This will not smudge and is very water resistant but comes off easily with soap and water. No smudge no mess no fuss. It is a beautiful thing.

Long lashes + no smudging!
This has been my favorite mascara of the month and I'm sure I will keep reaching for it in the months to come. The packaging is unlike any other mascara I own, since it comes in a squeeze tube so you can use every last bit of the product. The product itself is great, it lengthens my lashes, doesn't smudge throughout the day and looks very light and natural. I have a horrible smudging problem with mascaras so for this product to stay on my lashes and not make me look like a raccoon by the end of the night, especially in this summer heat, is amazing. I recommend this mascara to anybody who wants to add length to their lashes while still maintaining a natural look to them.

PERFECT
I have oily skin/oily lids, for a very long time, i have been searching for a mascara that does not melt off or smudge below my eyes making me look like a raccoon by mid afternoon or the end of the day. This Eyeko mascara is it! saw it at Sephora and decided to give it a shot. The packaging and skinny brush caught my eye! its not waterproof but it acts like it. Not only did it make my lashes longer, volumized and seperated, it did not smudge. It stayed put all day, kept my lashes curled all day. I even tested it with a work out at the gym and to my surprise, it did not budge! plus its easy to remove. I feel lucky to have found this! highly recommended.
---