Advanced Night Repair Eye Recovery Complex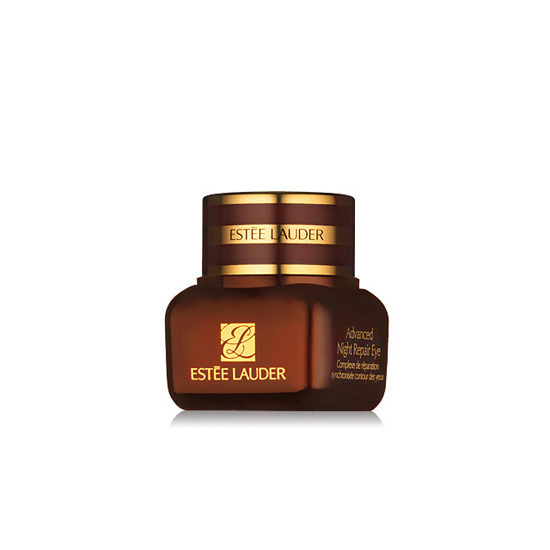 Rollover image to zoom
Reviews

Best eye cream/serum
I know i'm young and don't need an eye cream but it's good to prevent pre mature aging right? I recieved a deluxe sample of this product in an estee lauder set i bought. I put it under my eyes that night and in the morning my dark circles were completely gone. i was amazed! after a week of use i noticed these small wrinkle like things by my eyes had disapeared. that's when i fell in love with this eye treatment! it works so well and i recomend it to people young or old to either remove wrinkles or prevent pre mature aging. when i'm finished with my sample i will defenitly buy the full size.

Fast absorbing, really works!
I was sent a sample of this along with the NEW Advanced Night Repair Eye Serum.
The serum is thicker than the face serum of the same range but is fast absorbing and has really smoothed out the skin underneath my eyes.
After using this with the eye cream, my fine lines have disappeared!
Worth the investment in the whole range.

Christina E.
Nov 25, 2012
A Rejuvenator for Any Age!
I never thought that I needed eye products since I'm only 20 and thought I had no real issues with my eyes. This felt amazing to put on! After a month of use I noticed that I looked A LOT less tired. When I was tired you could definitely tell before, but now my eyes look energized no matter how many hours of sleep I lack! I also noticed in pictures that I had a strong under-eye crease - I no longer have that problem now. This is seriously great for any woman especially those who just need some preventative for lines and wrinkles around eyes.

did nothing special
im a real skincare fanatic.ive been into skincare since i was 18.im now 47.i think it has paid off for the most pary.i have tried many eyecreams-using them all up and ive not found one thats any better than the other.from cheap to expensive,it does not matter. they all do the same.they all keep the eye area moisturized.which is what the eye area needs.but they do not do anything special to improve anything.i have no grows feet at all.i do have fine lines under my eyes.so keep doing the eye creams and serums-start early.but you dont have to waste your money on expensive eyecreams.i gave it a one only because i find does not meet the discription of the product.it repairs nothing
---