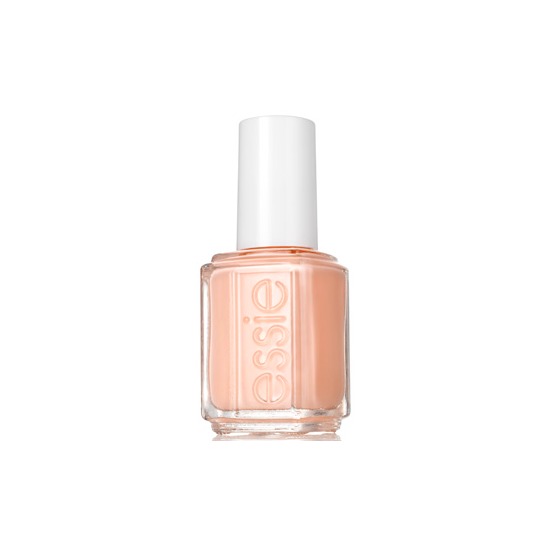 Rollover image to zoom
Reviews

Perfect combo of Peach & Red for Summer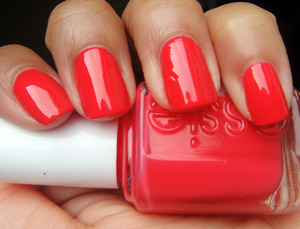 Peach Daquiri is my all time favorite "Red" for summer. It's the perfect combination of Peachy Red to create a hot but chic look. Adorable with dark jeans or a bikini. My ultimate go to color this summer.
*Other favorites: A Splash of Grenadine & Turquoise and Caicos :)

"Sand Tropez" -- HG nude polish!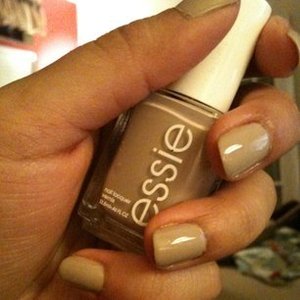 "Sand Tropez" is an amazing nude polish for light/medium skin tones. It compliments the skin nicely without washing your hands out. The brush application is a bit tricky. You have to accomplish a "technique" for the polish to evenly coat the nail, otherwise you could go over the first coat a few times slowly (not too much or you'll get air bubbles!). The finish is amazing on its own, without a polished top coat. Not many nudes, or many polishes in general, can accomplish that finish!
This color isn't listed among the other swatches. I'm not sure if this is a new release, but it is available anywhere they sell Essie (I purchased mine from Target) ! This was honestly my first nude polish and I'm so glad that I found my "HG" (holy grail, for those of you who do not know what it stands for) nude polish so quickly! I wear this color so often that I have to get a back up of it =)
I believe every woman should own a nude polish. They elongate your fingers/toes and give off a polished refined look that I adore. Plus, nudes are especially hot & trendy in the warmer months, too! Nudes never go out of style =)

You just have to give it a chance to be great!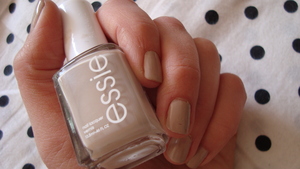 The very first time I sampled this polish I was not pleased. Essie at CVS?? But I've seen ads for that in all my magazines... so I opened the polish and swiped on a layer. See, THIS is why I try them first, I thought with distaste. I hated it. It was sheer and I figured it would take a million coats to look decent. Well for get that....... UNTIL, I heard from Kristina H (fellow beauty) that it's the second layer that's magical. Oh, and magical it is!
So I decided to give Essie one more chance and purchased a bottle in "sand tropez." I can't believe how opaque my color came out with just two applications! I love it. And the color selection is amazing!
Just be sure to give your nails ppppleanty of time to dry. I noticed it took a bit longer than some of my other polishes and as a result, I have a few unsightly dings in my manicure : /
Overal good product though. I can't wait to try the other colors!

My Favourite
I have way too many of these. They dry perfect and they dry fast. I experience way less problems when I paint my nails with these polishes. They don't chip badly at all. They have no bubbles. There are lots of cool colours (although most of them are creme finish). The only problem I have experienced is that they separate and are hard to shake back up. Any nail polish will do this though, and its a very minor problem.

Smooth formula, Easy Application
I purchased my first Essie polish a month ago and I can't get enough of it. Lady Like from their fall '11 collection is the perfect mauve. One coat shows off a hint of lilac where as two coats make the polish more khaki. It's a long-lasting, smooth and creamy formula that is worth the buy.

All time favorite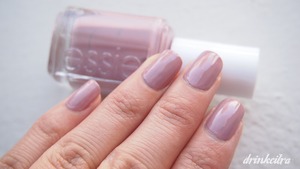 Essie is my absolute favorite brand of nail polish. I love the colors and collections they have. Application is easy and I usually only have to apply 2 coats for nice coverage. The photo attached is Essie's Lady Like from the 2011 Fall Collection.

Stephanie E.
Oct 11, 2011
LOVE this color
I love Essie nail polish! This watermelon color is great and looks good on everyone! To me, it is mainly a summer color, but I love wearing it anytime on...especially on my toes with some cute sandles! Ulta sells Essie nail polish for $8 each and I believe Target sells for $7.50.

perfection!
I actually own a couple of their polishes, but my favorite are the blues. I have mesmerize, aruba blue, and midnight cami. Love them!!! The colors are so rich and vibrant, they have the best jewel tones. Honestly I dont buy them that often because for me the price is a little steep. But other than that my favorite polish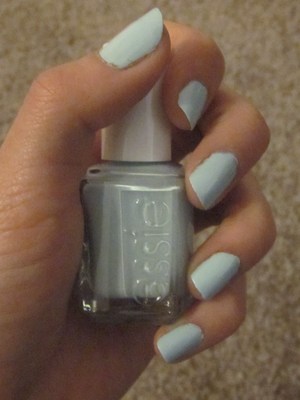 Borrowed & Blue has been my go to nail polish for months now!!!! Its is the prettiest pastal blue shade. It goes on smooth with no streaks and stays on for a good while. The salon I work at uses OPI polish (its great too) but I decided to branch out a bit and buy some Essie polish about 6 months ago for at home use and Im really pleased with the wearability and color range they offer! Girls I work with have commented about how much they love this blue color!

Turquoise & Caicos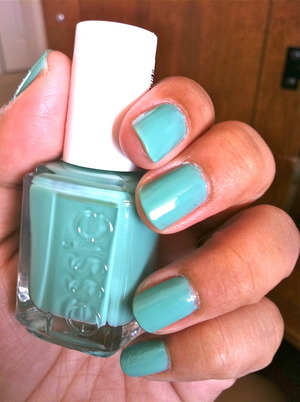 I love Essie nail polishes! They go on smooth and are highly pigmented with a variety of bright/bold colors. My first purchase was Turquoise & Caicos from Target. Although I needed to apply at 3 coats of it, I'm very pleased with the color :) It kind of reminds me of an tiffany&co turquoise/aqua! Not to mention its perfect for summer!
---