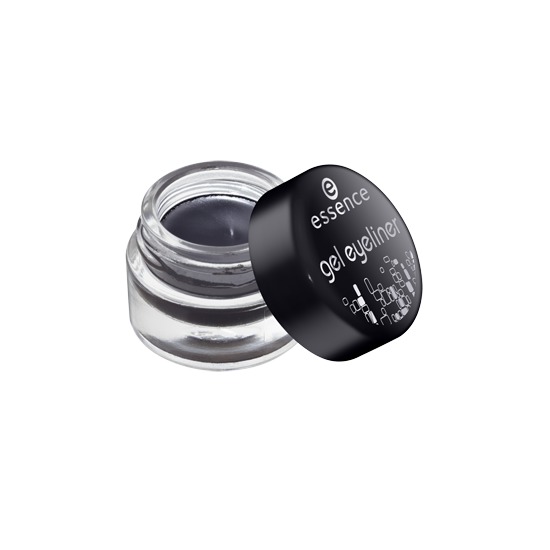 Rollover image to zoom
Reviews

Great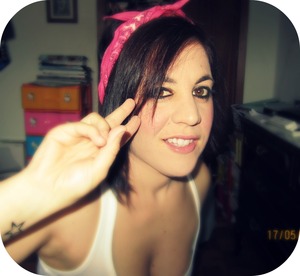 I really love this gel eyeliner, it's very easy to apply and it stays in place for hours and hours. I don't personally like the brush that comes with it, so instead I use another one that works better for me, but that's another story he,he. The jar brings 0'1 fl. oz/3 ml and it lasts forever!. Furthermore, you can find it in 4 different colours: black, purple, brown and green and it's very affordable!

Mary Anne M.
Sep 03, 2012
Best Waterproof Gel Liner for the Price but Maybe Too Waterproof
I had this eyeliner in 01 Midnight in Paris, which is a glossy, highly opaque black color. The product is packaged in a standard, no-fuss glass jar without a brush and is priced at US$4, the second cheapest gel liner I've seen thus far (beaten by e.l.f. Cream Eyeliner at $3 which does include a brush).
However, e.l.f.'s is water-resistant whereas essence's is truly waterproof. The formula in the jar is soft and easy to dip a brush in and apply, and just a little goes a very long way so this is best to apply conservatively. Brush it around on the hand quickly to warm it up and soften it even more, and it will glide over the lids.
Once it sets, it will not budge when immersed in any degree of water alone. Even sweat and oily lids didn't break it down on me! It's so stubborn, in fact, that it can be difficult to remove even with an oil-based makeup remover. So while it applies excellently and looks great when worn, it is a little fussy to clean up later.
I would save this for long days or nights or occasions where waterproofing may be needed because this really sticks, but I would not use this as an everyday eyeliner simply because it will be hard on your lids to clean it up, and you really don't want to be pulling, tugging, or putting too much pressure on your eyes every single night.

Hard to take off, but amazing!
This is super great! It lasts all day, no matter your skin type (I have SUPER oily lids and really watery eyes). It's waterproof, as long as you don't rub your eyes. Even if you do, it'll only smudge some off. This is soooo pigmented. I only need to tap my brush in twice to do my top lashline. My bottom lashline only needs on quick bounce in the pot, and I'm ready to apply! One downside is that it's super hard to remove! I've rubbed and scrubbed and it's really hard to get off :/ I suggest olive oil instead of makeup remover, if you really want to thoroughly remove it. That's why I only gave it a 4.5 star review.

Wow
It's so cheep yet it works so well. The color is so intense I've had mine for a long time and it still isn't dried out amazing. It lasts the whole day it does not smudge. And it's nice and creamy not dry.. It has amazing packaging it will not disappoint its the best drugstore gel eye-liner!!!

BUY IT NOW
Seriously. You will not be disappointed. This is the best eyeliner I have tried by far. It's cheap, extremely pigmented, and smudge proof. It does not tug on your lids either when applying. In addition, it lasts all day on your eyes; regardless if your eyes are oily and it can easily be removed with some olive oil dabbed onto a cotton ball or ear swab. The product is surrounded by glass and resembles a higher end eyeliner. A little goes a long way, too. What's NOT to like?

Gel eyeliner by Essence
This eyeliner is amazing!! The pigmentation is awesome,the texture is great,it can be easily blended,it's so smooth. Stays really long on the eyes,without smudging everywhere,even with a very oily lids (like mine :) ). It's really affordable,around 4$. Try it, you will not regret it,I promise :)
---