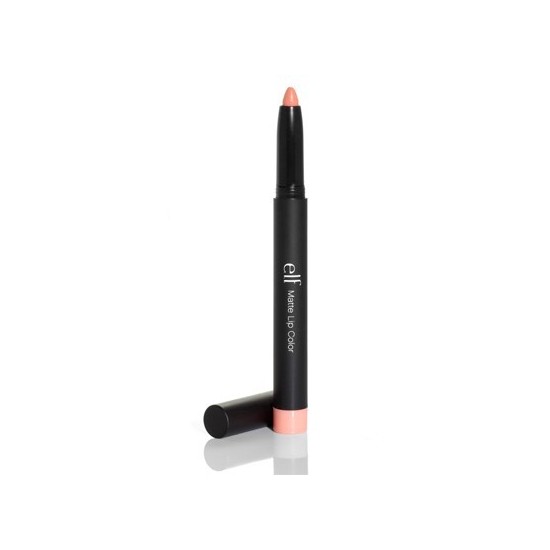 Rollover image to zoom
Reviews

I love these! I have three shades: Coral, Tea Rose and Rich Red. I was very surprised at how moisturising they are, being matte lipsticks after all. I was a bit scared that they might dry out my lips and make them look all cracked and nasty, but they definitely didn't! They're extremely comfortable to wear, the only downside being that they don't last as long as I would've wanted them to. Tea Rose is the only tricky shade, I think. It's quite a mauve-ish colour, it's not really for everyone. I think it looks good on my fair skin, but it might look a bit corpse-like or ill on others.

Just okay.
I have this in Coral. This product is very matte just like you'd expect. The coverage isn't that great; it sticks on some parts of my lips very well and doesn't in others. The product does feel nice when it's on, but I don't think I'd wear it alone... I'd definitely put a gloss on top. I highly recommend also using a lip primer. Definitely one of my least favorite products from e.l.f.

Cant get enough.
I love these, I found them at a local store which is great when you live in Canada. I have three of these; the red one, coral, and the nude. All three are great, I have a lot of MAC lip sticks and I find my self using these just as much or more then the MAC. They are a little drying but I just put a lip balm on under the lip stick.

Perfect!
I purchased two, one in Nearly Nude and another in Tea Rose (I believe). The Nude is nice but only because I'm fair skinned and it doesn't look too white but the Tea Rose is my absolute fave. I have found a matte lip color that I have fallen in love with. I don't have to use a lip liner and the product does on nicely!

I purchased this to try it out in the shade tea rose and I really like it. The shade is on the darker nude end, so its a little dark for me to wear alone but adding lip gloss to it looks awesome!! they are pigmented but you have to press a little bit to start to see the colors. I don't like the fact that it is twistable and almost like a pencil.I like the tubes NYX has better, because theyre more like lip gloss applicators and you don't have to worry about pressing too hard and breaking them. You may even be able to use them as lip liner because of the shape. However, I do like these elf ones and I think i will be re buying!!!

nice for the price!
Convenient and easy to apply, these matte colors are very pretty! I have two different shades and I like both of them. I usually put lip balm over the top just to give it a more "natural" appearance (It's VERY matte). They last longer than I thought they would, too.
---