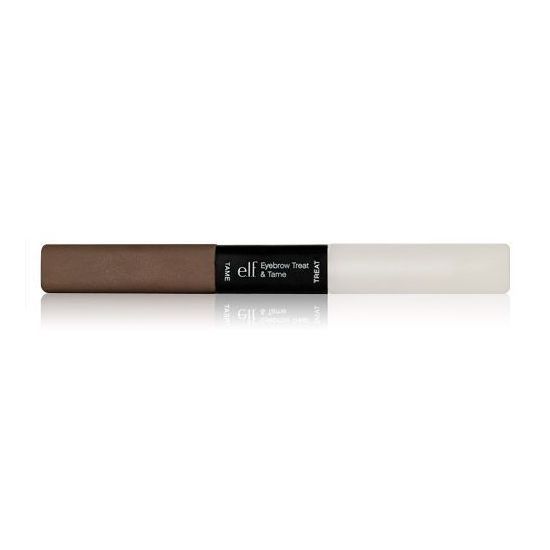 Rollover image to zoom
Reviews

Very good brow-taming and brow-growing product!
When I first ordered this, I was very wary of it's quality because it was so cheap. However, once I started using it...I loved it!
Initially, I only used the tinted brow gel part. The gel did lock my brows into place - not a single stray hair moved during my day. The color also helped fill in my brows, so I stopped filling in my brows after I got this product. The formula of the tinted brow gel is also very good. If you look at the formula on the brush, you can see little fibers that string across the entire brush, which is why my brows stayed in place so well.
The other end of the duo is the brow serum. I started using this end out of curiosity. I honestly have thick brows, but there are little patches here and there that are "bald," so I thought, "why not...let's give it a try!" After a week or so, I definitely saw an improvement in my eye brows. The "bald spots" disappeared and my brows looked better than ever. To be honest, I used to hate my brows...but I embraced my brows and this product takes some credit for it!
Who I would recommend this to: People who want a cheap brow tamer that actually works People who want to fill in their eye brows in a week or two

Love It!
Awesome product for the price. My order just came a few days ago, so I haven't been using it long enough to know how well the "treat" serum works, but the "tame" gel works wonders! The color blends in very nicely with my eyebrows and it held my brows in place all day. Definitely recommend!

Best brow gel
I don't use the treat end, and like the other elf products in this type of packaging I have tried, the black connector piece broke after a couple of months. However, the brow gel itself is FANTASTIC. Gives a bit of color without looking unnatural and holds the brows in place without making them hard like other brow gels on the market. Plus its $3.00.
---