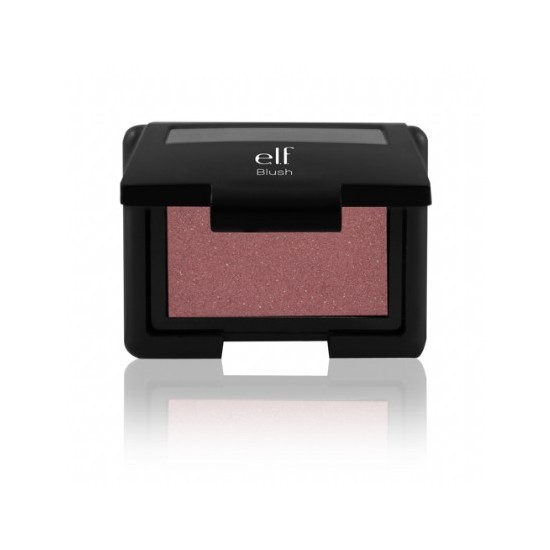 Rollover image to zoom
Reviews

LOVE THEM
I have them in every colour except Gotta Glow . They are amazing and i absolutely LOVE them! I use them every day and they give of great colour and are verry pigmented.They also blend out easily so if you dont like bright colour on your cheeks you can just blend it out. I really recommend these blushes to everyone.

No Longer Available D.
Oct 28, 2011
Amazing Blushes!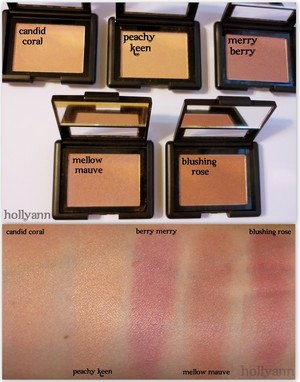 I love these! I own 5 and plan to get the rest! These blushes are so pigmented! They give you a nice color on the cheeks. Last all day! They don't have a funny smell and you gotta love the packaging! You can build the color you want and these blushes are blendable! My current favorite is the Berry Merry! It's a great color for the fall season! They are super affordable! You just can't go wrong!
The cons: There is fallout. But tapping the brush helps with that. Also, most of their blushes from this line are shimmery. So, if you are a matte blush lover these may not be for you.

Favorite blush!
This blush is my favorite. Pink Passion is so bright that it looks intimidating, but it's the perfect shade for me. It's so pigmented. A little goes a long way. And, it stays on. I adore this blush. I recommend it to everyone. I am going to have to pick up a few other colors.

Love!
I really love E.L.F. blushes! I think they are one of E.L.F.'s best products. I really like the colours Candid Coral and Peachy Keen because they are both great peachy shades that have just the right amount of shimmer, without being too shimmery. They are very pigmented and buildable, and the packaging is nice too!
http://thedailyswatch.blogspot.com

My go to blush
I have them in Mellow Mauve and tickled pink. Great color payoff & lasting. ELF is truly amazing! Don't let the cheap prices fool you. Go to target and pick up a blush, you wont regret it. Everytime I do my makeup I reach for one of my elf blushes.

Love!
I love these bronzers they are pigmented and only $3!! I have candid coral, blushing rose, berry merry, gotta glow (which is a highlighter), and mellow mauve! They are great! I also have one in peachy keen, but it comes off as like an orangey bronzer. So I don't really recommend it.

Comparable to Nars
For the price of this blush, I am amazed of the results. The packaging is similar to Nars as you can tell. I am happy this product did not break me out. I own a couple of these blushes and they give a nice looking glow on the cheeks. Everyone should add these to their makeup collection :)
---