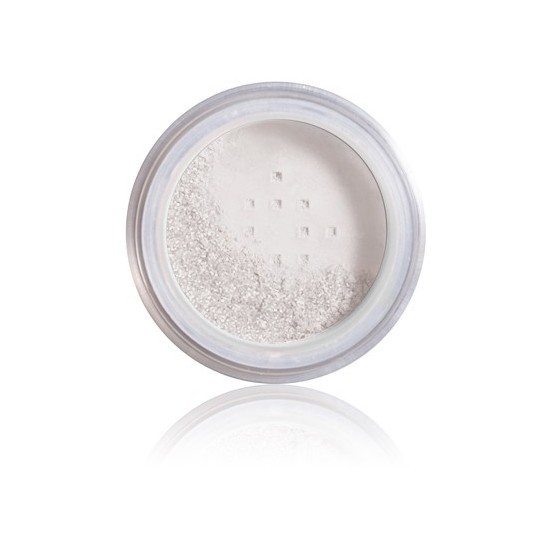 Rollover image to zoom
Reviews

Perfectly Subdued and Unpowdery
I ordered two shades--Caffeinated and Celebrity---and love them both.
I'm not a fan of glittery makeup, and though these have apparent shimmer, they are perfectly subdued. The way it kind of sinks into skin makes this shimmery shadow seem a little more natural--not powdery at all.
I use a loose eye shadow blending brush to apply a small amount, starting in the crease, and with quick and short motions, spread to the lid.
I plan to order more shades and continue to wear most days.

I want them all!
These are absolutely fabulous. I'm ordering about five more soon. I have natural, caffeinated, golden, and confident. They're very pigmented so a little goes a long way. They blend wonderfully and last all day. The darker ones can be used as liners. I have no bad things to say!

Beautiful!!!
These mineral eyeshadows can be a tad messy, but that's only if you're not careful. It's mineral/loose makeup, so take caution. The pigmentation is EXCELLENT and it feels soft and smooth on the skin. It doesn't take a lot of packing on the eyelid to get a good result with this product.

Sojourner W.
Jul 29, 2011
Fabulousness At It's BEST! :)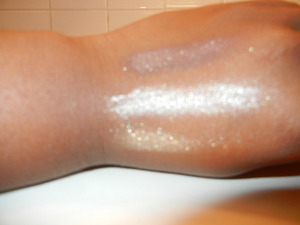 The only mineral eyeshadows I own are the ones from e.l.f! I bought these about a week ago and used Elegant in a tutorial for back-to-school and I absolutely LOVE it! It's a very pretty champagne color with a whole lot of shimmer! The other two I own are Wild and Golden. I haven't used Wild yet, but I have used Golden and it's probably the prettiest gold I have ever seen! They last really long, almost all day, and I didn't even use the mineral primer (I mixed the e.l.f all over color stick in honey and the e.l.f studio primer)! They are very shimmery so if you don't like shimmer, you will DEFINITELY hate these. Fortunately I love shimmer & I love these! :)
In the photo from top to bottom:
Wild Elegant Golden
XOXO Sojo

Love it.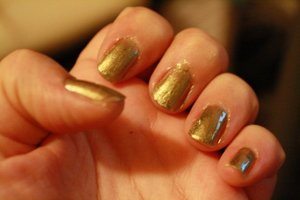 I would like to talk about my most favorite eyeshadow in the world. It's by E.L.F, and it is a loose mineral eyeshadow, I adore all of E.L.F's products the quality is amazing, and the price is perfect. Shipping is super fast, and if you live in the US/Canada I know some stores carry some of the pallets, in the US Target carries some E.L.F stuff, and in Canada they sell it at Zellers. Anyway, the color I am talking about is called Earthy. It is a a really shimmer pale greeny gold color. I've seen greeny gold colors in other lines but not one this shimmery or as pale. I prefer pale greens to darker ones, just as a personal preference, and this color is just incredible. The other E.L.F mineral pot colors are also amazing but earthy is my favorite. One of my most favorite things to do with Earthy is to mix it with clear coat nail polish and paint my nails. It dries into a metallic green and the gold really really pops. (photos bellow) I love the way this looks on my nails, it reminds me of dragon scales it's so shimmery and shiney and green. The pros of this color/product are endless, the payoff with minimal amount of product is amazing, the texture is very soft and fluffy, and if you happen to get a bit in your eye it doesn't burn or itch. The cons though, if you're debating ordering the Mineral Eyeshadows from E.L.F is that shipping is a bit pricey, and fallout is a bit of a concern, but a quick sweep with a fluffy face brush deals with that just fine. Another con I supose is that there aren't a load of colors, and the ones that they do have are very natural sort of neutral colors, I really really hope that they release some more vibrant fun colors in the future though. I totally recomend the E.L.F mineral colors for anyone who is new or a veteran to makeup, they are so easily blended and have awesome lasting wear, especially with the E.L.F mineral primer. And I mean come on, where else can you find Mineral eyeshadow that has all the positive qualities of the E.LF ones for 3 dollars...nowhere, thats where!
So next time you're in the mood to buy some new shadows, definitely go with the E.L.F Minerals, and give out this beautiful pale goldy-green color a shot.
---