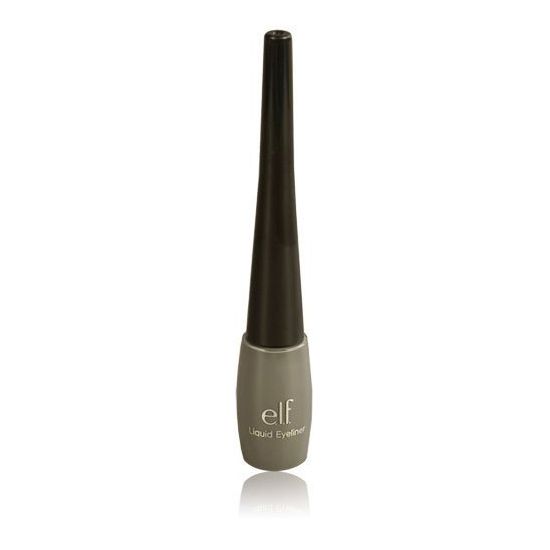 Rollover image to zoom
Reviews

amazing
It glides on super easy and its so cheap the only flaw is you have to go over it a few times to get the perfect black. I love this liquid eyeliner!

Favorite Liquid Black Eyeliner
The black eyeliner is the only liquid eyeliner i use! I love the new tip because it's thinner. It might be flimsier than the previous one but i can make a thinner line. I would say it takes tie to use any kind of liquid eyeliner tip because everyone has a different one. I have tried other colors and i did not like them as much as the black. A few years back i bought a plum and ash one and it just had this RANCID smell about it so i had to throw it out. I did contact customer service and they took care of me and sent me a new one which didn't smell. It was strange. Overall, I love it and would recommend it to everyone who wants a fantastic eyeliner!

works great
I am not a pro with liquid liner. I'm a mess when it comes to applying it actually, but I want to be a pro so i bought all these to practice with! I bought them when the whole site was 50% off. How could I pass up liner for 50 cents!!! The gold glitter is my favorite! Its extremely sparkly. I used it on my friend when I did her make-up for a party. She got complemented all night! I've also used the navy blue (midnight) one myself one day. I took a few coats for to get it even, but thats just my wobbling hand. I wish they offered all these amazing colors in pen form with a felt tip. I think i'd be better with it, but none the less. This is worth purchasing!
GREAT liner for a great price!
I always see E.L.F. items on sale at Target, or they have holiday sets, so I picked up a 3 pack of liners for $3 !! It came with black, silver, and gold glitter. I've only used the black one so far and I LOVE it!! who new a liner for $1 could work so well! It stays on all day and it applies really easily. The brush applicator is perfect for creating winged or 'cat' liner. This is seriously bang for your buck!

My favourite liquid liner
I got this product as part of a large e.l.f. haul when I was trying the brand. I'm usually really iffy on liquid liners, because they always seem to chip, but this liquid liner is amazing! And it only costs one dollar! Only 4.5 stars because I will always prefer the kinda crayon-y pencil liners, but e.l.f. liquid liner is the only liquid liner I'll use.

Stephanie P.
Dec 23, 2011
Thumbs down
I'm not a fan of this liner at all. I felt like I was lining my eyes with a marker (the liquid liner was so thin like thin paint) and it bothered me that I could rub my eye and the liner peels itself off. I can't completely complain though, that's what you get for paying a dollar for your liquid eyeliner.

A great beginner's liquid liner.
I, personally love this product! It's great, because I'm just starting with liquid liners, and the price is wonderful! I have never experienced smudging or flaking with it, though sometimes it is necessary to go over my eyelid more than once to get the black color that I want. The stiffer brush helps for a steady application, but I think I would prefer a non-felt tip. A brush that bent to the shape of my eye could be a little more helpful, perhaps. But seriously, this is a great product!
---