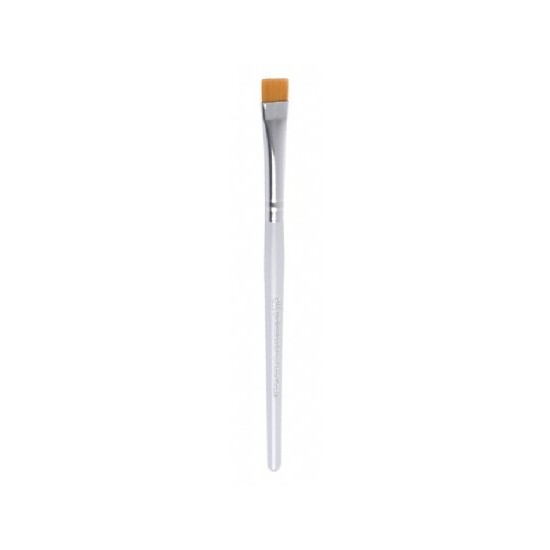 Rollover image to zoom
Reviews

Dallas Lynne S.
Feb 19, 2012
AMAZING!
I couldn't believe my eyes when I walked into the store and seen I could get an eyeliner brush for only $1. I bought is because I needed some professional eye shadow brushes and I would have to say I love it! I use it not only for eye liner but for smaller areas like my eyebrows. This is defiantly something I would recommend buying.

Multi-Use
I use this for various makeup application techniques. Of course I use it for eye lining (tight lining especially). I also use it to define the eye brows by applying concealer to the brush. If they are stained I just get rid of them and buy more. They are only a dollar.

Jacquelyn Marie H.
Aug 26, 2011
Great for cat eyes!
The stiffness of this brush is quite perfect for me. Love using it with the cream eyeliner rather than the dinky brush u get with the eyeliner. Good for getting a nice consistent line. Brush does seem to stain with some smudge proof eyeliner due to the color. I would like it much better if the bristles were black or even brown.

Like it, but Don't love it
I tried using this with gel or cream liner and it just didn't work for me. I couldn't get the line to be thin. I can't also do any straight line but that is probably from the lack of not knowing how to use these kinds of brushes. I tend to use angled eyeliner brushes or the elf essential concealer brush for eyeliner. I do use this to line the lash line and pushing the liner in(i don't remember what that term is).I like this brush but I don't use it everyday or reach for it. Overall, I would recommend this product to try out but this just did not work for me.
---