e.l.f. Studio Conditioning Lip Balm SPF 15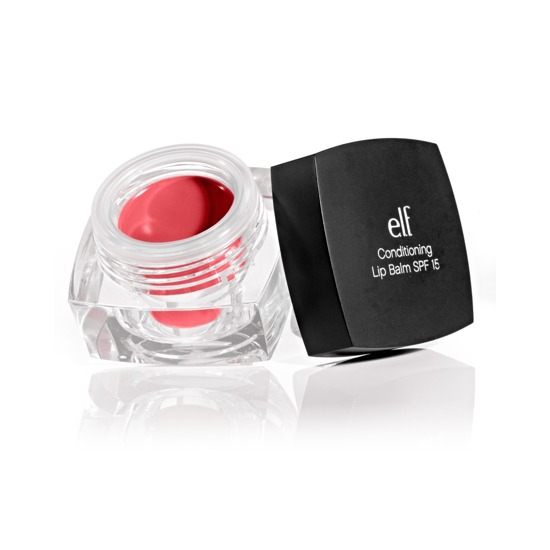 Rollover image to zoom
Reviews

Stephanie H.
Nov 02, 2011
Conditioning with Gorgeous Color!
These are amazing lip conditioning lip balms. They leave my lips so soft. The product it self goes on so smoothly and is not sticky at all. The pigmentation is astounding! Even the lightest shade I have Nice & Natural is so pigmented. I am really impressed with these. They come in really cute packaging and you get a lot of product for such little money. Sometimes I just wear these instead of any lip stick or gloss! I hope they come out with more shades because I want to try more of them.

I wear this everyday!
I have been wearing this everyday since summer. I have this in Blissful Berry and it is such a beautiful pink I love it. It goes with almost any look and I can wear it anywhere the supermarket, school, and work are just some of the places I've been with it. I like how it lasts so long on your lips except of course when you drink or eat but it really moisturizes your lips and makes you look glamorous. I would recommend!

MUST-HAVE
I Scored three of these on sale for $1 a piece. I have the Colors Peacful Pink, Mellow Melon and Nicely Nude. First off they are true to color which I LOVE, I hate buying a gloss/balm with color and it's very sheer. These are NOT Sticky whatsoever and leave my lips colorful, smooth and they kinda smell good. I will have Swatches Coming soon to my Blog but until then LIKE MY FACEBOOK PAGE! http://www.facebook.com/GlitteraiGlam (I changed my Name, I LOVE This one way better than ILoveAndreaB) XO.

Feels nice
I don't use this as often as some of my other lip products because it's not as convenient to use since you have to dip your finger in it but the times that I have used it, I really like it. It's very moisturizing. I can't say much for the color since the one I got is more of a nude shade.

I love Mellow Melon!
I just bought Mellow Melon and Romantic Rogue. Romantic Rogue does not work with my skin tone, but Mellow Melon in my all time favorite tinted lip balm. The color is gorgeous, a lot more pigmented than I'd thought it'd be. This product feels so good on and actually does moisturize. And, it smells great. I plan on getting this in most of the other colors it comes in.

Conditioning, Long Lasting, Pigmented Tint of Color!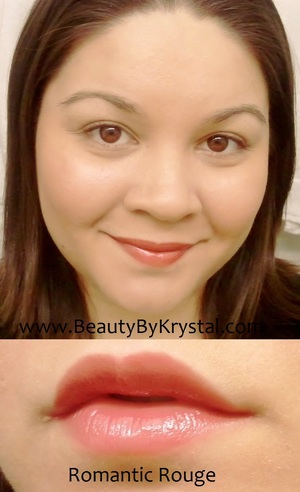 I have been eyeing these lip balms for a while, pretty much ever since they were released online. I was a bit hesitant at first because I don't really like digging lip balm out of a pot, but after seeing a couple people on youtube rave about the conditioning factor, I finally decided to buy one. Retailing at $3.00ea and .26oz / 7.5g, the ELF Studio Conditioning Lip Balm comes in six shades; Nice & Natural, Peaceful Pink, Mellow Melon, Blissful Berry, Bombshell Brown, Romantic Rouge.
This lip balm is so smooth to apply, and it stays smooth for about 4hrs until it starts to dry a bit like any lip conditioner does. I purchased the shade Romantic Rouge because I adore red tinted lips, plus I don't like sheer balms very much. The balm is sheer, but so pigmented that you can apply more product to build up color on your lips. The scent is fruity with a hint of SPF, but it definitely doesn't smell or taste like sun block, so don't worry. The balm itself is very soft, I had expected a more solid, waxy balm, but this one is very similar to MAC's Lip Conditioner pots (which I love). The packaging it super cute - I love boxy shapes - and it still fits in my cosmetic bag without being 'bulky'.

LOVE LOVE LOVE THIS
I have 2 colors, nice and natural and perfect pink, they are $3.00 and protect your lips, the first time i used it it felt kind of weird like really really cold but I guess thats just the product working, I love the neutral colors to put them on top my favorite lipstick.

Lovely colors and perfect for Summer
I have two of these--Nice&Natural and Peaceful Pink--and they're both divine. The packaging is little bulky and unnecessary, but the product is very well worth it. They have SPF, they're conditioning and they look very natural on my lips. They have a very smooth consistency and the finish is almost satin-like. Like other ladies have said, they do tend to dry after a few hours, but I tend to reapply often anyway because I love them so much. Peaceful Pink is probably the only think I've worn on my lips all summer. They layer very well over and under both lipsticks and lipglosses, so they're very versatile. The only negative, for me, is the packaging. Potted lip balms are a hassle and the size of this particular container is a little silly, but overall for $3 you really can't beat these products.

I love these.
The packaging is quite bulky and a little inconvenient, but I can deal.
The balm itself, color aside, is wonderful. It does a good job at moisturizing and my lips don't feel dry and awful once it wears away.
The colors are gorgeous too. My only gripe is it tends to settle in the fine lines in your lips, so it can look a little.. gross, depending on the color and how much you have on. As long as you're careful with the color you choose and how much you apply though, they're fantastic.
---