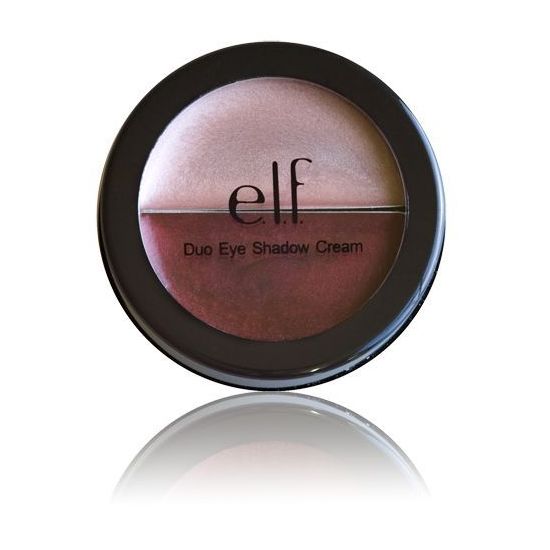 Rollover image to zoom
Reviews

i use it almost everyday!
i love this eyeshadow cream ontop of my udpp for a color base, it really makes my neautral colors pop and come to life! i dont use it without a primer because it will smudge, but thats with any color base. the lighter side is great for golden colors and the darker sides is great for darker browns. ive already hit pan on the lighter side, so i ordered a backup :D love it!

Bad Cream Shadow, Awesome Base
I did buy these products to use as a base for my shadows rather than a cream eyeshadow. Through my experience with cream shadows, they will always crease no matter what the retailer says. If you guys are looking for the "cream" eyeshadows, i would get the color tatoos or the long lasting lustrous eyeshadows instead. I own all of the duos and I would say it's a bit greasy but try not to apply too much to your lid. The staying power with an eyeshadow on top just depends on how oily your lids are. For me, it lasts about 8 hrs. I would recommend this product as a Base rather than an eyeshadow.

Nice but creases badly.
I love these, they are so creamy and butter and are extremely pigmented but crease terribly without a base or a powder over it. But I put a translucent finishing powder over them and they look fine and stay on and do not crease through out the day. I put mine on early in the day and they didn't fade even when I got home late at night. These are great for the price and the quality is amazing.

be careful!
Although these colours are rich and pigmented, the formula is too soft and creamy- borderline greasy- and should be used sparingly.
Try applying a thin layer over some primer and topping with an eyeshadow. The primer will help keep it from creasing, and the eyeshadow will keep it in place.
http://thedailyswatch.blogspot.com

Comparable to NYX Jumbo pencils
I usually use these as a base for my eyeshadow. If you're not a big fan of the NYX Jumbo pencils, I would say try these. They basically do the same thing but I feel these are a little more creamier than the pencils. The price is actually better than the $5 you pay for the jumbo pencils.

They're not the most amazing cream eyeshadows when used on their own. Easy creasing and sometimes they can literally melt off your eyelids. However, they are easy to apply (if i'm just popping out quickly) and are great colour bases to help loose powders/eyeshadows stick.
Also, love the choice of colours in each duo.

It's okay!
I suppose when you think about it this is okay for what you pay. The colour I got are super sheer and bearly give any colour on the lids. It's really sticky and I can't even use it as a base because the powders stick to it and I can't blend them or anything like that. It can even out the skin tone if you dont wanna wear shadow and I think that if I got some darker colours it might be better. But the lighter colours are really sheer and super sticky (I imagine all colours are super sticky). It's okay... but I wouldn't use it as an eyeshadow but maybe if I was having a lazy day and didn't want to wear shadow I would use this to even out my lids.

great base
After i apply primer i use the duo as a base. it normally makes my shadows darker and last longer. i wouldnt use this product by itself because its too sticky. its hard for me to blink some times and it feels gooey and disgusting. also its gonna crease up on you after a few hours of being out in the sun ... on the plus side the variety of colors and combos are endless.
---