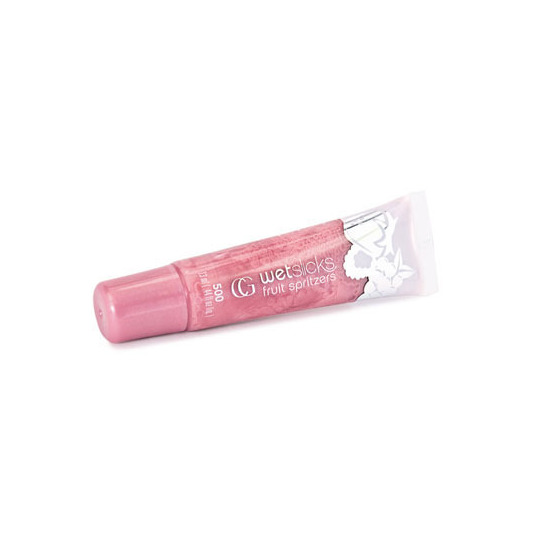 Rollover image to zoom
Reviews

Love them!
I have owned 5 of these glosses(all in different shades) and I have to say, I really love them all. The ones I have currently are "Guava Splash"(soft, light pink), "Papaya Splash"(light, reddy-orange with gold shimmer), and "Raspberry Splash"(medium, cool toned pink). The formula is great in my opinion. It's really shiny and glossy, and not extremely sticky. Which is always a plus. I find these glosses have decent pigmentation, not too much and not too little. So I find it makes them versatile enough to be worn alone, or over a lipstick or lipbalm depending on the occasion/season/time of year. Overall, I think there is a wide enough shade selection that anyone from any skintone could find a shade that would work for their complexion. These lipglosses do have a somewhat strong scent, but it's a fruity smell that to me is quite pleasant. The scent in some of them, actually kind of does smell like real fruit, and not that fake berryish scent that is found in some other lip products. I find myself consistently repurchasing the shade "Raspberry Splash" as it is to me, my perfect medium pink gloss shade. I find these lipglosses can be very moisturizing and do not accentuate the dryness, or chapped condition of my lips when they are chapped. I also like the squeeze tube design of the product as well, I've found that you can get every last drop of product of the tube. There are only two minor cons that I find with this product, and they are: 1. that the gloss does wear off rather quickly(1-2hours) especially if you talk a lot, or have something to eat/drink while wearing it. And 2. the glosses do tend to seperate if you leave them sitting in one position for too long. But, that problem can be easily remedied by turning it on the opposite side of the original position, or shaking the tube, or squeezing it with the lid on it to mix the product back together. All in all, I really do love these glosses, the formula is very nice, they are very wearable, and they smell amazing, and for the price you can't beat it!

everyday gloss
this gloss has been a staple in my purse for several years. It's a great gloss to swipe on when you're going to work, to the beach, or just having a casual day....I also like to pair it over a lipstick if I want to give the lips a little more shine. It smells delicious too! I have seen some people mention that it's sticky, but I don't notice that at all...it glides on smooth and give just enough hint of color

cover girl strawberry lipe shine
When i bought this i got it because of the smell it seriously smells like strawberry's. After applying it the first time, i started to have a love hate relationship with it. i loved it because it acted as a lip balm while giving a shine. but i started to use it less because it was sticky.

Good Everyday color for me!
I got this just for a quick gloss when i needed it but it turned out being something i use just about everyday! It dosnt dry out your lips and stays on pretty much all day! The colors are really pretty and i will be sure to get more shades of it when i can!

Alli Rose G.
Dec 30, 2011
They have a wide variety of colors, which I like. Always have to have options. These lip glosses are very sticky. They are packed with color. I tried the strawberry and watermelon ones and they both gave my lips a pretty good kick of color, not just a sheer coat of gloss. I think the only issue I have with them is that they are so thick and sticky. You have to learn to put just the right amount on. They smell nice!

Their Ok.
I think this product is OK. The gloss is very thick and sticky :( But, I love the smell, packaging, and colors. Besides the stickiness and thickness, it's an OK product :)
---