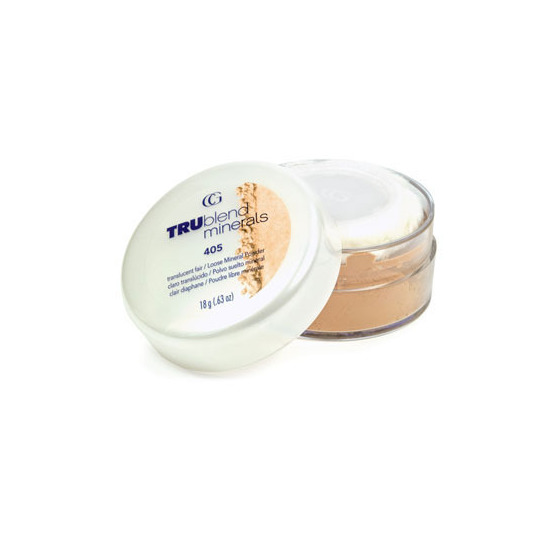 Rollover image to zoom
Reviews

Oh man do I love this product
I absolutely adore this product. Best finishing powder ever. It gives the perfect flawless face and really keeps the foundation on for hours. I love how the powder has little sparkles it gives you a nice glow without it being too overbearing. In pictures or from a decent distance you cannot see the sparkles because it is not that much but up close it looks gorgeous. This is a must buy. I don't know why didn't anyone rave about this.

My main powder
I have been using this since 09 when my roommate let me borrow her powder one day and it worked amazingly. Its very light and does not clog pores :) It fits on top of every foundation i have tried with it. It works just as well as the more expensive brands. i recommend!

Best Powder
I love this powder!!! This powder sets any foundation that I am wearing, it make my face non-shiny, but it has a little sparkle which looks really nice. It has a slight brown to the colour which I love because it helps to soften or darken the foundation, depending on the colour of the foundation. I love this product and I will definately keep re-buying it!!!

I pretty much wear CG TRUblend all the time
I wear three different trublends every time I do my make up. 405,430 and soft honey. I should probably be wearing the translucent honey but I can get away with wearing translucent fair because I quite pale right now. -B

I have this product in translucent light and while it is a good setting powder, I was put off by the fact that it had shimmer in it. (Hence my 4 star rating) I just don't want my whole face to be sparkling from a setting powder. Maybe they should rename the product to shimmer powder or something bc its very misleading.

Nothing Special.
I do not feel that this product gives a healthy glow as it claims. To me, it's just like any loose powder in their line, nothing special about it. I find that it is very drying. I have combination/oily skin and this product dries out even my face, and not the desirable kind of drying. I would not purchase again.
---