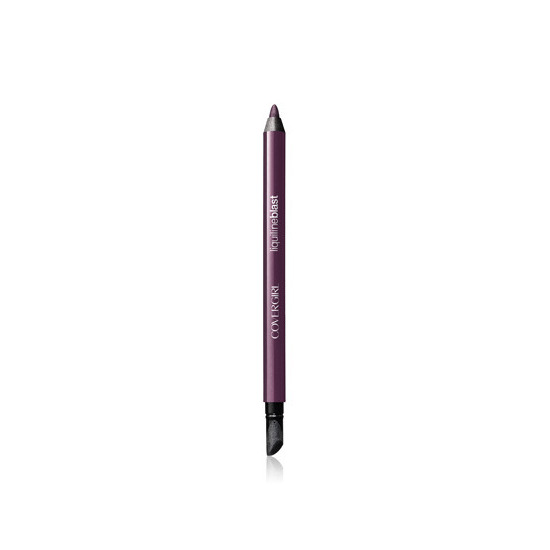 Rollover image to zoom
Reviews

I bought this eyeliner in the black shade(can't remember the name) and when I first put it on, I loved it. It was very dark, and intense, and lasted on my waterline for quite awhile(6 hours I think). It didn't really smudge once it set and lasted pretty much all day. The only con is, I honestly thought it was a twist up pencil due to its packaging design. So when the tip began to run out, I didn't know what to do. I did read somewhere that you're supposed to sharpen it like a normal pencil eyeliner. That being said, I lost nearly half of my eyeliner to sharpening, due to the fact the tip of the eyeliner kept breaking off. So that was unfortunately about 9$ wasted. I also read somewhere that if you pop it in the fridge for awhile, to let it firm up, that it's much easier to sharpen. So perhaps if I get up the courage to repurchase this eyeliner I will try that. Overall though, I do believe the eyeliner is a good product, blendable, smooth, highly pigmented and long lasting. Just be careful when sharpening it.

I'm digging it!
I'm loving this pencil. The black is supper black. The pencil is so soft and smooth. I love it for tight lining it makes my lashes look so dark thick and full. It's great for smudging out for a smokey eye and the rubber smudger on the end is shaped just right for smudging to create a winged out look.

Sojourner W.
Aug 11, 2011
Niceee! :)
I bought this eyeliner back in March, and I have been wearing it like crazy! This eyeliner works really nicely on my waterline and I love the pigmentation. I have been obsessed with eyeliner recently, and this is one of the eyeliners that I reach for. I also think that the smudging, rubber end is genius because I don't have to use a brush! I would really recommend this to another semi - beginner like myself!
xoxo Sojo
My Blog: http://www.thesojochronicles.blogspot.com

50/50
I bought this eyeliner simply because I was in the mood to try something new, and I have mixed feelings about it. On one hand, I really like the look and how pigmented it is. On the other hand, it does smear a little more often then I'd like it to. Not my top choice, but overall a pretty good eyeliner.

Love it!
I have been using this eye liner for a while now, and as soon as it runs out I go and buy some more! It goes on super smooth and very blend able, due to that if you aren't careful with it at times it might end up all over your face. I loveee the smearing tip it comes with, it totally finishes up any look and saves me from having to keep buying qtips lol

Covergirl's Liquiline Blast pencils will help you "effortlessly create striking eyeliner looks with lasting, liquid-like intensity. High pigment formula and smudger work together to give you intense looking eyes that will get you noticed". This is supposed to be a waterproof eyeliner. Covergirl offers six shades, today I'm reviewing Blackfire, but I also have and love Green Glow. I was sent this eyeliner by Free Beauty Events in exchange for promoting their monthly giveaways. If you're interested in grabbing this eyeliner, it'll run you between $7-8 and can be bought at most drugstores and major retailers. Each Liquiline Blast eyeliner is smaller than your average pencil and contains 950mg (.33oz). This eyeliner was made in Germany. Unfortunately Covergirl does test their products on animals. I like the packaging for the Liquiline Blast eyeliners. The cardboard backing this pencil comes in offers a fair bit of information, including a full ingredient list, product description, and directions, in English, French, and Spanish. The pencil it's self is made of black wood and is coated to be the same color as the product (that's not very obvious on Blackfire since..it's black). The name of the product and the Covergirl logo grace the pencil in silver lettering. Both the tip of the pencil and the smudger are covered by clear plastic caps that stay on quite well. The smudger, which is also black and made of a dense, stiff spongey material, is surprisingly functional, though I don't tend to use it very often. I'm just not much of a smudger. Though Covergirl calls Liquiline Blast's formula liquid like, it's really more of a gel pencil. The formula is very similar to Urban Decay's 24/7 Glide On Pencils, I'd go as far as to call them a dupe. The texture is nice, soft and moderately creamy, it never tugs during application. I still don't think it's quite soft enough to use effortlessly on the upper lash line. Blackfire applies nicely to the waterline, gliding on comfortably. It lasts decently on the waterline, giving me 3-4 hours of wear. On the lash lines, it sticks around for about 7 hours. Wear is passable but not perfect. This isn't the eyeliner I would turn to on a work day. Covergirl's Liquiline Blast eyeliner smudges really well immediately after application, and sets after 20-30 seconds, so you get a reasonable amount of time to work with it. My disappointment with Blackfire, much like Urban Decay's Zero, is that this eyeliner isn't very dark. Blackfire is more of a soft black. This is definitely a pencil liner to look into if you don't want a harsh black liner, but still want something darker than a charcoal shade. Covergirl's Liquiline Blast Eyeliner in Blackfire is good, but not great. A solid drugstore eyeliner and a budget friendly for the wildly popular and wildly expensive Urban Decay Zero. Packaging is nice. The texture is creamy and easy to work with. Wear could be a little better but it's not awful either. I wish Blackfire was just a touch darker, I'm not really into soft blacks, but that's a matter of personal preference. I won't repurchase Covergirl's Liquiline Blast in Blackfire. I have better black eyeliners. I will continue to use it though, and would repurchase the other shade that I have. I only recommend this pencil if you want a spot on dupe for Urban Decay's Zero.

Nancy-Lee C.
Mar 06, 2011
Vibrant, Smudgeable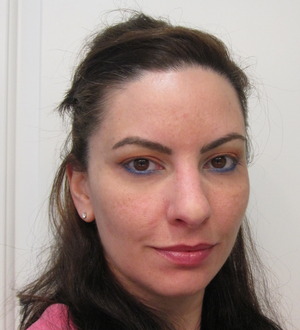 For Blue Boom liquilineBlast. I love this, so fun! This is a very vibrant electric blue with a liner on one end and a smudger on the other.
This liner goes smooooth, so don't press too hard, It's like gel liner in pencil form. I wished it would have lasted longer on my top lash but I do have oily eyelids, so I often suffer product transfer. (I get that weird half-moon shaped transfer to my crease when my eyes are opened.) However, on my lower lashline it stayed pretty much all day.
The pic I have attached is from my Jeremy Scott interpretation from FW11. Check out my blog for the full story. http://fashionchicsta.blogspot.com/2011/02/my-covergirl-interpretation-of-jeremy.html
I scored this @CVS BOGO 50% - I would totally buy more. They're a great price and super fun.

So I thought I would really like this but its a little to smooth and soft for my liking it smears to much and u get to much all in one shot instead of getting to weigh how much u put on your eyes... The smudge tip is nice because if u get to much u can drag it across your eyes but you really shouldn't have to do this.. If you have nothing else then I guess use this but their is a lot better choices out there

Skip this eyeliner
I wear eyeliner everyday, so I am used to using different types for different uses, etc. This is the worst one I've used. Yes, it's very soft and glides on - but that also leads to it sliding off your eyes and giving you the raccoon look by the end of the day (and I don't have oily lids!) It never stays sharp so you have to sharpen every other day and since it's so soft you can't get precise lines on the upper lid. As for the waterline, it shows up nice and dark but again slides off quickly. I threw it out after about a month of frustration.
---