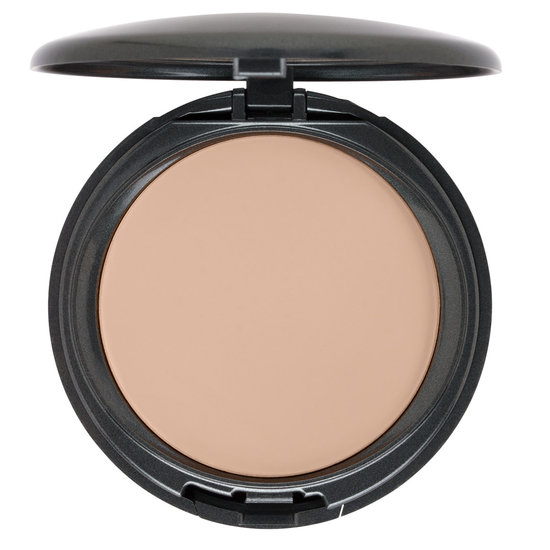 Rollover image to zoom
Reviews

Not for me!
I absolutely hate this foundation! I've used it twice with primer & I set with powder & setting spray and it still moves. Ive had sunglasses on and when I take them off I'll have streaks. Really??!! As expensive as it is I shouldn't have these issues. Am I doing something wrong?

Didn't like this product
I believe I got the wrong color and didn't use the correct brush but I tried my hardest to get some use from this foundation but it just didn't work for me, my skin is oily so that could've been the issue. I just didn't like the product as much as I thought.

Unsure
Have used this for a week. I have sensitive, dehydrated, oily acne prone & my skin loves the Drunk Elephant skincare line! It has really helped my skin so I've been really looking into makeup ingredients. Was so excited to find this foundation - silicone free, no talc, no fragrance, no mineral oil. However the synthetic beeswax & heavy emollients. These ingredients may have caused my skin to act out. Broke out in tiny white bumps on jawline & a few whiteheads in areas that aren't acne prone. So disappointed because the coverage & color is perfect

so creamy
i really love using this product. It goes on well with a brush or anything . delish! I also have the powder one. I really like this brand. i find i use it more than anything else. Its just as light as a liquid foundation, but more fun. Yes i find it fun

Not sure yet... probably not a winner!
I have tried this foundation a few ways and my preference so far has been with a beautyblender. I have dry patches and need to moisture from the beauty blender to really get a nice finish. As with other reviews you definitely need to set it. I am sadly not getting the all day wear I was hoping for. I get an oily t-zone and see the foundation break up in the chin area after about the 6hr mark. If you want full coverage all day wear, go for the makeup atelier foundation which is stellar and only has as a downside that it oxidises somewhat. Something this foundation doesn't do. I probably won't repurchase this again.

Finally: my HG foundation!
It has taken decades for me to find a foundation that I've been this happy with. It is full coverage, buildable, and doesn't get stuck in fine lines. Or deeper ones, either! I got this on the recommendation of Mathias Alan, and let me tell you, that man knows his make up! He hasn't steered me wrong yet! I bought the Fx foundation brush to use with it, and I'm really glad that I did. It allows for a stippling effect that pushes the foundation into my skin for fuller coverage. It gives that glow from within look that I've coveted, and finally achieved. In short, it's my dream foundation, all in one compact. I cannot recommend this product highly enough!

Good foundation
This is a pretty good quality foundation. It can get a bit creasing under your eyes . Make sure to use a finishing spray if you have oily skin, as I do. After 3 hours of applications and finishing powder (MAC mineralized skinfinish), the foundation started to appear oily, and got very creasing around my nose and under eye area! Great foundation for short wear use.

Great for dry skin!
Unfortunately I have oily skin and this product just didn't work for me! It has really amazing coverage and feels great on the skin but after a few hours it was just way too greasy for me. I tried a mattifying primer underneath but that still didn't do the trick :( Like I said, this product would be AMAZING for those with dry skin
---