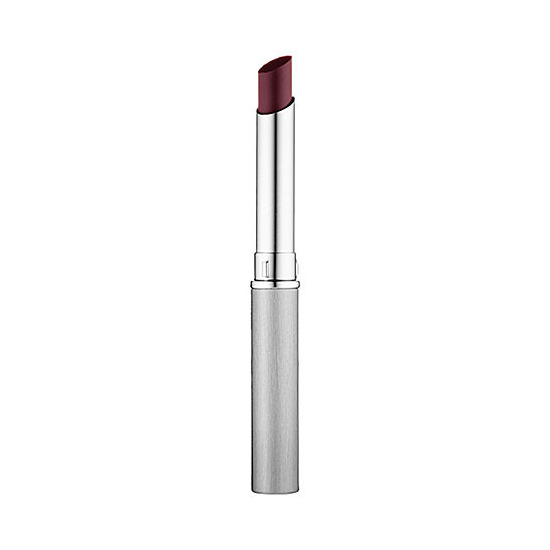 Rollover image to zoom
Reviews

Moderator
Black honey is my life!
This lipstick in the shade Black Honey is such a staple, I thiinkj everyone should own this. It blends really well with my own lip color, giving it just a depper look. I just love this stuff, it feels very moisturizing. It does wear off, but it's expected from sucha balmy lip product. One of my favorites definitely!

Black Honey
I know this color looks super dark in the tube, but it is gorgeous when applied. I have read rave reviews on this, so of course I had to try! It feels so moisturizing and the color is beautiful. I got the balm plus gloss (2 in 1) and the gloss makes it look darker if I wanted it to. It's not sticky at all. I just love Clinique!

great product!
I just began using this product. It came in a clinique gift with purchase bag. When I first saw the color I was a bit skeptical because it's darker than what I normally wear. When I put it on, it gave my lips a nice sheer color, not too dark and not too light. It was just the perfect amount. Great for everyday use.

Perfect Berry Shade for Fall
For women with darker skin tones: the Black Honey shade is a godsend. Not only is the deep cranberry color flattering and on-trend for fall, but the intensity is that of a lip stain without the dryness that a lip stain usually comes with it. Add this to your makeup bag ASAP.

Black Honey is hands down the best shade. I'm so in love with this product. The color is gorgeous, it lasts a fairly long (depending on what you're doing. Coffee break, yes, lunch break, no), isn't drying or sticky. It glides on beautifully, makes lips feel soft, looks great on everyone, and is the perfect size to put in your purse or even your pocket.

Devin-Rose T.
Apr 07, 2012
First lip color that I've foun that can actually work on ANY skin tone!
I was introduced to this product by my girlfriend...maybe she got tired of me complaining about my inability to find a lipstick that wasn't sticky or heavy. She brought me this as part of my Christmas gift one year and I was never so happy with a product. I very rarely wear lipstick, I just hate the way it feels on my lips but this stuff is amazing and the color is just beautiful! I have very pink lips and this color looks beautiful and makes them just dark enough to complement any eyeshadow look I chose for that day and it feels just light enough that I forget I'm even wearing anything on my lips until someone asks me about the color. I Love this product!

Black Honey is great!
I love the almost lipstick in black honey! It gives the lips such a beautiful color, and it looks good with every single skin tone! I feel like this product stays on my lips all day, and it never dries them out. It gives sort of a different color to everyone. It turned bright red on me, but it went darker on my mom. This is just so great and I could rave about it for hours. But instead, why don't you just buy it to save the time? :)
---