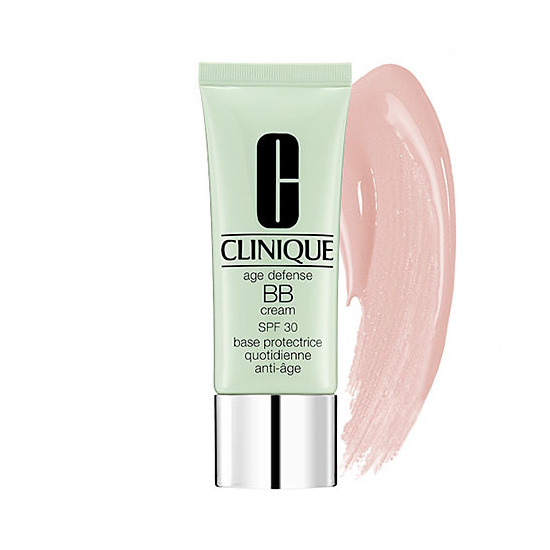 Rollover image to zoom
Reviews

My favorite. I have tried a lot of BB creams, and most of them didn't give enough coverage and just made me break out. I have oily skin and I was searching for the perfect BB cream until I came across this. Leaves a nice tone on my skin, looks completely natural like I'm not even wearing any makeup, does NOT break me out, and lightly moisturizes my skin. The perfect touch.

Beautypop s.
Jun 30, 2013
Perfect BB cream!
I tried a lot of BB cream. And this one is the perfect one! I recommend it particularly for all who have oily or combination skin. It covers perfectly the imperfections, and gives to the skin an attractive glow. And this BB cream hydrate and matifies the skin all day long...

Mary Anne M.
Jan 25, 2013
Unfragranced, and Similar to High-End Korean BB Creams
I was hesitant to try this when it first came out because of the general displeasure there seemed to be with American BB creams vs. Asian BB creams, but I decided to give this one a try by asking for a sample pot of it from an SA at a Clinique counter in Macy's. My match was Shade 02 (~MAC NC30) The sample pot lasted me 5 days of wear, dotting only on five places around my face (both cheeks, chin, forehead, nose) to cover my face. I know the full-size tube will last a long time as a little goes a long way.
It turns out that this BB cream is very similar in tone (3 shades limited to fair-medium, depending on undertone), weight (thick), and texture (smooth, creamy) to traditional Korean BB creams, but like Japanese BB creams, the Clinique BB has no discernible fragrance. I can't say much for how this BB cream fairs in the long run, but over the course of 5 days I can definitely say that this has some pretty impressive coverage and staying power for an American BB cream; on my winter combo-oily skin (more on the dry side this season), this has lasted me 10 hours. It lasts even longer (12 hours) when used like a primer under a powder foundation, or with a setting powder dusted over it.
Worn alone, this has moderate, natural-looking coverage; it evens out my skin tone and dark under-eye circles, and lightens my freckles. A light—and I mean light—dusting of powder foundation or setting powder can bring the coverage to full. Also, BB creams generally make my skin look flat because of how they "brighten"/pale out the skin, but contouring with mauve blush or bronzer will bring color back to my face.
While I like this foundation for how similar it is to the traditional Asian BB creams, the one thing I personally do not like about this foundation is that it is not lightweight; this is similar in thickness to Missha's Cho Bo Yang BB Cream. You will feel like you're wearing makeup. This probably owes to why it wears for a long time, and the thick, creamy texture will be a treat for dry skin. But because it's so thick, layering so much on (especially with too much powder over it) will make it look cakey, and for those with oily skin, this will feel especially heavy and may not wear for very long on its own.
This BB cream retails for $37 for 1.4oz/40ml of product, making it roughly the same price as some of the higher-end Asian BB creams. What I find sets this product apart besides its similarity to Asian BB creams is that it doesn't have fragrance whereas many popular Asian BB creams do, so this might be a good option for those with sensitive skin. I found that this was moisturizing and wore well for the winter, but I know for myself that this will not be the same experience for the summer. I have also used more affordable American and Asian BB creams that have worked wonderfully year-round. Therefore, I will not be purchasing this BB cream.

Better than tinted moisturizer
This is my new "tinted moisturizer" , I use the shade 03. I have light to medium complexion but the 03 somehow matches my skin perfectly. It has more coverage then a tinted moisturizer. This bb cream is creamy and blends in easily. It's still light weight, you can wear it under foundation for more coverage.

Love this stuff!
First BB cream I've ever used and I don't plan on switching brands! I've had this for about four months now, and I've been using it more often during these past two. It's great to apply with a brush, but I prefer to use my fingers to really blend it in. Great to layer on for more coverage, but perfect for a light coverage during the day for a more natural look as well. Will be repurchasing.

Best foundation I ever tried! Light-weighted and easy to put on your mosturized skin (to me it works better with Clinique's dramatically different moisturizing gel). It lasts all day and covers little imperfections without a ''mask'' effect! In my opinion, due to its light weight it isn't recommended for acneic skin...however...good product!!!
---