Blackhead Eraser Cleansing Mask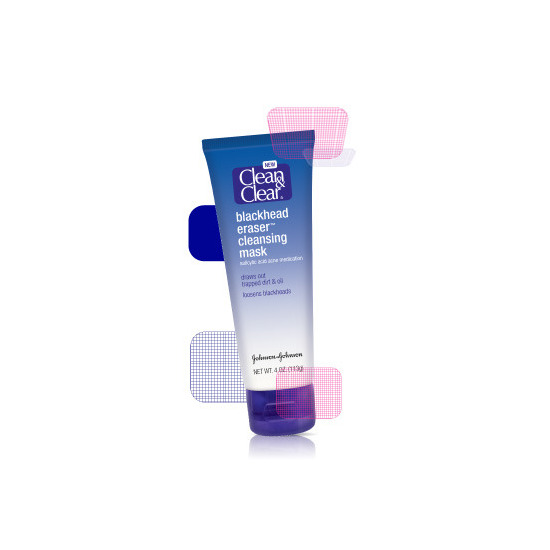 Rollover image to zoom
Reviews

I just used it last night for the first time and I like it! It did help rid of 2 stubborn blackheads I had, however I had just used the biore strips the night before. It definitely did help with my oily face. I have normal to dry skin, but lately I've been waking up very oily. Today I didn't. I am planning on repurchasing.

Eraser, I Think Not..
although it's a fairly decent & quick face mask, it doesn't live up to it's name. I've been using this product for about 5months now, & tho it does personally leave my skin feeling clean after using it, it certainly does NOT erase blackheads. I've since moved onto other products, & I will definitely not be buying this one again.

It feels good but...
It doesn't really get rid of blackheads but it feels nice and tingley. It did dry out my acne and reduce the amount of pimples I got. They shouldn't call it a black head eraser but just a regular face mask. If you want to get rid of blackheads I would get a peel off mask. I wouldn't buy unless you just like the feeling and want to dry out pimples.

Mary Anne M.
Jul 05, 2012
Utterly Ineffective, If Not Worsening Existing Skin Condition
I used this product over the course of 4 months in hopes of combating my oil production, stress levels, and the painful acne I would have on my face as a result. The amount of product you get is really good for the price you pay, and this is one of the cheapest drugstore masks I could find. I like the tingly feeling on my skin as this mask is drying on my face, but I found that it might be too drying, even though I used this during the spring and summer when my oil production levels are the highest. Must have been a given though, since this product claims to "erase blackheads" by drying out the skin... which ironically actually stimulates more oil production!
If you have really oily skin this might actually work out better for you to control your oil production but if you have dry skin, stay away from it! Combo skin might be able to get away with this product but to be safe, use a moisturizer after rinsing it off.
As for me, I wouldn't repurchase this, since during the 4 months that I had been using it, I still got acne here and there, the product did dry out my skin sometimes irritating it, and overall I didn't really see any improvement in skin condition from using this. Cheap and good for controlling high sebum production, but ineffective if you intended to clear your acne. It would be a better choice to just invest in a good cotton wash cloth and exfoliate with it daily. I've since moved onto masks from Asian brands that have worked out heaps and bounds better than this Blackhead Eraser Mask.

Don't you dare take if off that counter
I used this for about 3 months (under my mother's obligation) and it was HORRIBLE. You don't feel that immediate clean feeling after use. I just felt like the dirt was just "covered" up by the smell. My blackheads did not "loosen up" nor do the impurities go away with the little blue balls. All I felt was stingy minty feel on my face, but that is all. I do not recommend it at all. Take it from me, at the time when I used this product I suffered from horrible acne. It's now become much better do to better research and use of products. But this? A NO NO!
---