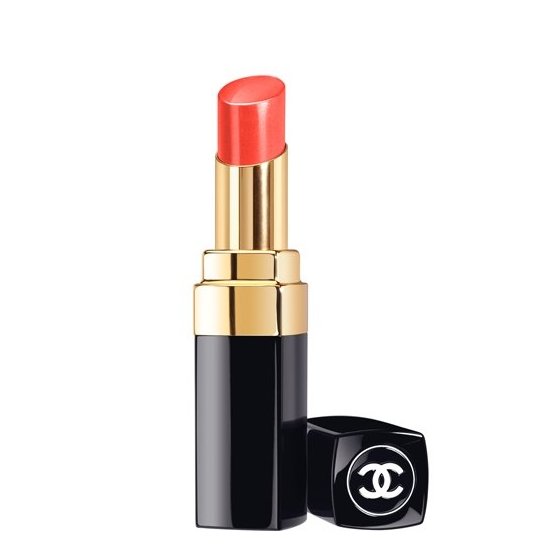 Rollover image to zoom
Reviews

These are PERFECT for people who don't want a tacky gloss, or a heavy lipstick. These are hydrating, giving your lips a very seductive glaze. I have Boy, Evasion, and Biarritz. They are not going to stay on as long as a lipstick, but you can always layer with a hint of lipliner to darken the color. It's nice and sheer, so for that person who wants to get a lipstick but is a little intimidated with the color, I'd go with these for sure. P.S. They're coming out with a few new colors next year. Yippee!

#42 Biarritz
I have this in #42 Biarritz. Here in Japan, this color & #54 Boy are the most popular. I tried on both, but I felt more comfortable with a beige color than a pink color. I LOVE IT! Super smooth application, creamy formula, and the perfect amount of shine! I think I might just go back to buy #54 :)
If you're JUST starting to get into lipsticks,then go for this! It's sheer & it's similar to lip gloss, but better!
Just beautiful :)

Pretty, sheer color
I tried this on in a coral color.
Goes on very buttery, lasting power isn't the greatest, but the color was a very gentle and beautiful wash of coral on my lips. It was an effortless application that I am unable to replicate with other coral lipsticks so far.

My Go-To Lipstick
I love this lipstick so much. My favorite color is Boy, which I think is also a great name.
Boy is like a light pink color that adds a but of shine and color. The color is sheer, so it's not a full coverage. I like that it gives it just a hint of tint. I'd say exfoliate the lips before putting this on though because it can sometimes get stuck in the cracks.
I do like the hydration it gives though. It does moisturize after continuous use. My lipstick is almost done because I use it so much!

I love this lipstick!!! This is the most well textured lipstick I have ever tried. It is SO SMOOTH and moisturizing! I have "Boy" which is their best seller. I didn't have to reapply the lipstick too often, but other people have had some trouble with its longevity. Besides that, the formula is creamy and has an amazing amount of shine. You do not need to wear gloss at all. I love splurging on lipstick so I am so glad I bought this.

Deauville
I just bought this as my first Chanel product as a huge splurge. I don't regret it at all! It took a while to get my shade since the colors come off so much more sheer than in the tube, but I love the texture and the feel. The color is sheer which is perfect for summer. More pigmented if you apply with a brush, but it's just the right amount of color since I don't wear much lipstick (mostly tinted lip balms for me). I would say it's right smack in the middle of a tinted lip balm and lipstick. Nice gloss finish too!

I'm fancy.
I picked this up in the LE shade Suspense as a nice little treat to myself. I'm so disappointed that I splurged because I'm in love with the formula. It's a pigmented shade and I found it to leave a nice stain, like I was just sucking on a popcicle. I'll end up getting a few more shades for special ocassions.

Boy!
I recently purchased this in the color "Boy" which is the color they used in the a. It is the perfect pink for me! It's very sheer and you do have to re apply often, but since it's Chanel, I don't mind :) and nothing looks better than just applied lip stick! The finish is beautiful, shiny with a hint of shimmer, and feels great on your lips. It feels like you're wearing a lip balm. Definately worth the splurge!
---