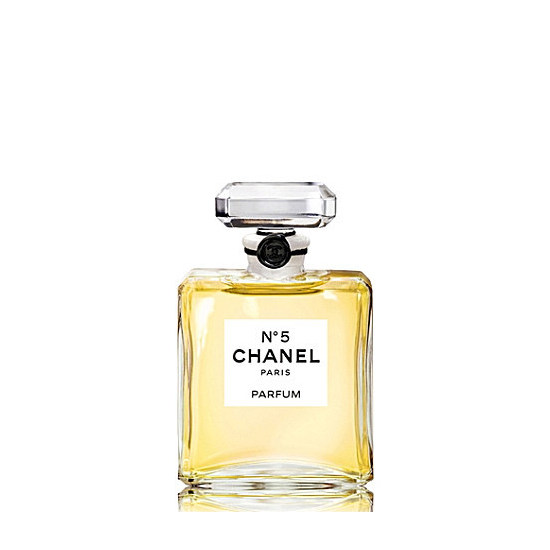 Rollover image to zoom
Reviews
Love it
It smells so nice and elegant. At first you will be overwhelmed with the scent because it smells like an old granny or something but when the time goes by, it smells like a jasmine and enchanting. It can actually last until the next day you take a shower. It also sticks into my clothes.

Not worth it
Chanel's Coco Mademoiselle smells really good and I like to wear it often. On the the other hand, Chanel no. 5 smells weird... I'm really not too sure why everybody likes it but I don't particularly like the smell and it disgusts me every time..the packaging is nice though

I can see why people say it has an "old person" smell. This fragrance is very mature. I'm 22 but I work with women and men over the age of 35 and they LOVE it. My boyfriend and my friends, not so much. I personally don't think this is a fragrance that you wear everyday. On a nice date or occasionally the office, yes. But just casual outings, no.

Hate this
Ugh, I don't know why people rave over a perfume that smells...well, old. I don't understand why people love this perfume so much. On top of that it's also pricey. I don't like this perfume at all and don't see why it's so popular.

Lady's if you want to feel sexy to me this is it ..i love Chanel no.5 when it's date night or i just want to feel pretty i spay some on me and it takes me to a great place ...my aunt got me on Chanel i was around 10 when i got my first bottle love at first sight !

Gorgeous
I love this perfume. I've been wearing it for special occasions for over 30 years and never get tired of it. It all started as a bt of a joke to be honest as my dad was going to America and asked what I wanted from duty free. Chanel No 5 was the most expensive perfume that came to mind at the time but he bought it back for me. He did have a bit of a shock at the price mind lol but I've loved it ever since!!

The Classic Chanel No. 5
My mom is a big fan of this perfume. Myself I do not like that much. It smells quite old for my taste. The price is quite high. The fragrance lasts almost all day and is perfect for a fancy party. I would not invest in one though unless it was for my mom.
---