DOUBLE PERFECTION COMPACT Natural Matte Powder Makeup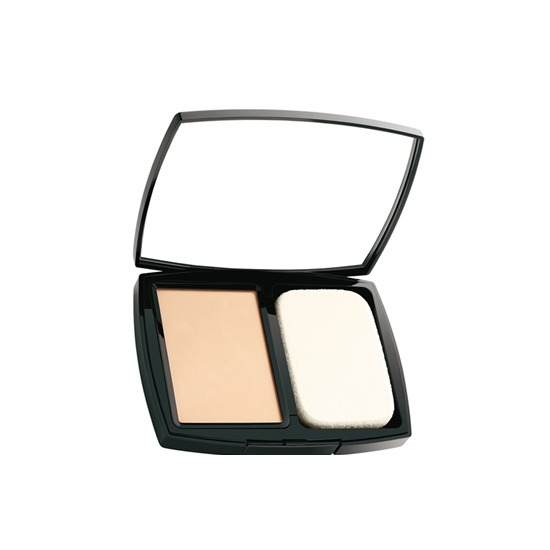 Rollover image to zoom
Reviews

Staple in my makeup for over 5 years...
I've flirted around with using different powders, but this is my default, my go-to. It does well in sopping up my oilies and keeping them at bay, while making my skin look glowy and fresh. It's odd how it does that. Oh, and no breakouts for me.
Anyways, coverage is buildable, and I set my foundation with this using a kabuki brush. It makes my skin texture look almost too perfect sometimes! It's also really good on its own.
The packaging is a perk in itself. I feel so pampered every time I use it.

This powder is awesome, yes, it is a bit on the pricey side, but when you're looking to buy Chanel - isn't that the price you're going to pay? Look at it this way, you're investing your money into something that is going to feel so nice on your face, and makes it feel like you are not wearing anything. It's nice that you can wear it either wet or dry (though I always tell my clients to try it dry first) One swipe and you have instant flawless coverage. It's great to take on the road and use when you need to touch up, just make sure you take time to match yourself, because there are a ton of colors.

My favorite powder
This is an amazing powder. Before this, I used MAC's Studio Fix, however, I didn't like the smell or the finish. Chanel's product is so fine and rich, it give the most wonderful cover. I have oily skin and it is helps with keeping my skin matte throughout the day. And did I mention how good it smells?? Powder isn't known for smelling good but I love the smell of the Chanel line. It is a little pricey but you can buy the refill pan for less.

I love it
It's pricey, but worth it. Not only will you look fab when you pull this compact out of your purse and see the Chanel logo but it has a HUGE mirror to touch up. I love the finish, it almost looks airbrushed once I dust this on top of my liquid foundation. Minimizes the appearance of pores and fine lines and keeps my skin matte!

My holy grail powder.
I have EXTREMELY oily skin so when it comes to touching up my make up with a powder throughout the day is pretty scary. I am always afraid of looking too cakey and layering my make up feels so disgusting.
When I was at the Chanel counter the gal working was telling me how much she loves this powder and how matte it makes her skin. When she mentioned that she has oily skin also I knew I had to give it a try. Paying $50 for a powder was a splurge and I am so happy now that I did. I use this at least twice a day or (whenever I need to touch up my face) and it did not make my make up look heavy nor did it feel heavy. Left my skin with a more light dewy look to it. For a more matte finish I would just apply a little more powder. Having sensitive skin I was worried this was going to break me out that, but thank GOD it didn't do that. I found an amazing touch up powder & I have a Chanel compact that I can carry with me now in my purse. Win win for me!

i didnt like this at all it looks like dust on my skin and it doesn't worth the money its very expensive and the result is just awful

Great foundation
I don't wear foundation on an every day basis but rather on special ocassions only. This is the only foundation I own although I have tried quite a few. I have oily skin and this foundation leaves a matte effect on my skin and the fact that my skin looks flawless when I wear it is the best. Definitely worth the price.
---