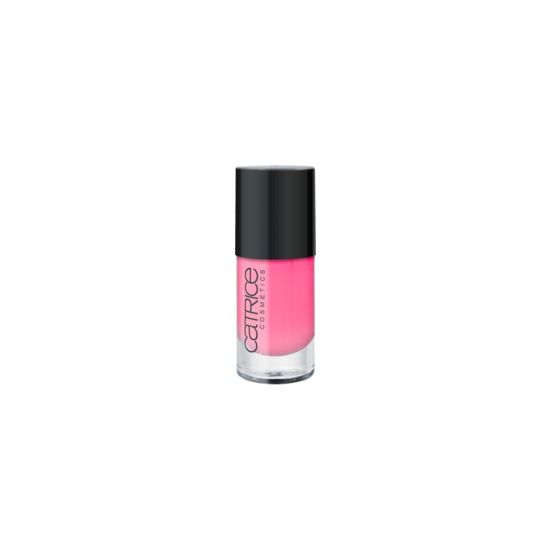 Rollover image to zoom
Reviews

I Absolutely adore these polishes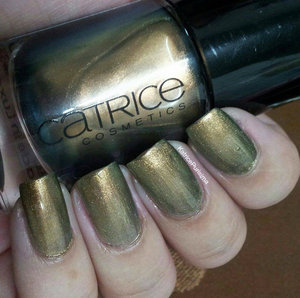 i absolutely adore Catrice Cosmetics, I first tried it because of the name, this is EXACTLY how to properly spell my nickname so you have to realize i HAD to try it, so I purchased the color "genie in a bottle" which reminded me so much of Chanel Peridot so I gave it a try... they are quite opaque and the duo-chrome on this polish is quite stunning yet like most duo chromes, its so hard to capture on photos, all in all the application was beautiful, i topped it off with Catrice Quick dry high shine top coat and it literally dried up in a minute, no shrinkage with pleased me... I will be purchasing more of these

Affordable and great polishes!
I have always loved the catrice nailpolishes. I have A LOT of them and I love each and everyone of them. They recently came out with new colours and a new brush. The old brush was thin and cheap, but the brush now is thick and wide and brings the polish on smoothly and even. I really love these and I can't stop buying them. love these!
Big fan of these polishes
I love love love Catrice from the beginning they start producing their new shades, and now they got also newer shades with an wide brush wich are defenately on my wishlist at this moment. I do own all colors, except the polishes with the wide brushes, so I miss 12 shades or so. Most colors are good, depending on wich color you get, you need two coats. And for the prize... awesome. On the pic my latest Catrice Ultimate Laquers so far...

Cheap and great quality
These nailpolishes are superopaque, with some of them you need two coats but there are so many where it's not nessecary. In The Netherlands they cost about 2,50 per nailpolish. That's insanely cheap for the quality you're getting

AMAZING!!
I love Catrice products all over and the nail varnishes are amazing. They are super cheap at around 3-4 euro and the colours are super pigmented. You may need two layers to get full colour and coverage but I usually have to do that anyway so it doesnt bother me :) Definitely worth buying :)

LOVE!!!!
I am in love with these nailpolishes. Half of my collection consists of Catrice polishes. There are alot of different colors for a cheap drugstore brand, are very pigmented and don't apply streaky. They dry pretty fast and all that for under 3 euro! They also come out with dupes based on more expensivebrands. Iron Mermaiden ( the names, so cute) is a dupe for Not like the Movies ( OPi if I'm not mistaken) and the Devil Wears Red is a perfect dupe for Chanel's Rouge Noir.
---