Lip Balm Stick, SPF 15, Cherry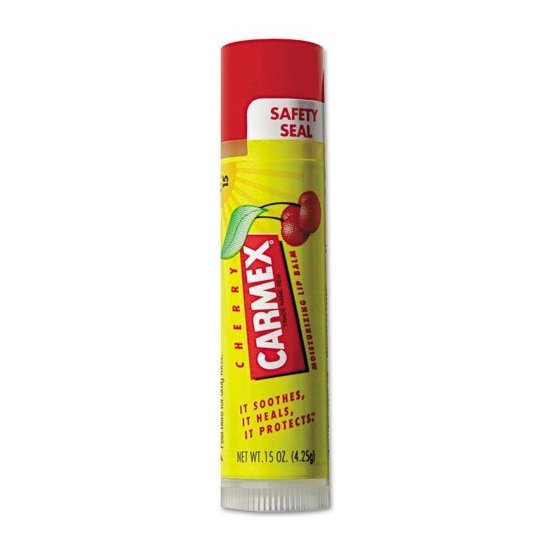 Rollover image to zoom
Reviews

MY LOVE! <3
As a child, I absolutely HATED this stuff. During the winter, when my lips would get chapped, my mom would put this stuff on me and it would hurt SO BADLY, I never thought I would actually use it because I wanted to. Years later, this is what I keep in my FRONT POCKET EVERY DAY. This is the absolute best thing EVER for lips. You can really feel this stuff working, and it feels AWESOME. I'm not even kidding, this stuff is like, legit, God's gift to people with hurting lips. Even if they're fine, this stuff will protect them like nobody's business! Get it, get it, get it!

I actually have this in Strawberry. This is the ONLY thing that works for my lips. I have tried so many chapsticks; Softlips, Maybelline Baby Lips, EOS, just regular Chapstick brand, etc. Nothing else works as well for me as this. I feel like some people are put off because of the packaging and brand, but this stuff is legit. It makes the dead skin fall right off your lips without you having to pull it off and start bleeding (we've all been there).

Lime Twist Carmex
I have to lime flavor of this that came out for the summer time and I LOVE it. It feels so nice on my lips, doesn't need to be reapplied every 30 mins and keeps my lips soft! It also smells so great! I need to stock up on these before summer's over.
---